Car Insurance in Mangalore
Buy new policy
Renew existing LGI policy
Did not find what you were looking for? Request callback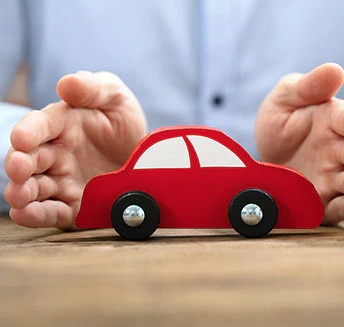 About Car Insurance in Mangalore
Mangalore is a port city and the headquarters of Dakshina Kannada district in the coastal region of Karnataka State in India.It is around 295 kms from the state Capital Bangalore. Mangalore is now officially known as Mangaluru. Mangalore is also known as the 'Cradle of Education' in Karnataka with 16 Engineering(Nitk,surathkal being the rank 1 engineering college and MIT(manipal) being second), 6 Medical, 3 Dental, 12 MBA, 11 Physiotherapy, 8 Hotel Management and 58 Graduation colleges in and around the city.
Mangalore is one of the fastest developing cities in India. Many multinational corporations and domestic corporations are opening their branches in Mangalore. Many reputed builders are bringing huge development projects. There is very good growth in the retail sector and many new shopping malls are being built.
Read More
Why choose Liberty General Insurance in Mangalore?
Accidental Covers
Depreciation Covers
Third Party Covers
Personal Accident Cover
Key Features

Hassle-free inspection
Our inspection process means you don't have to endure any hassles

Claim Settlement
Enjoy Hassle-free settlement with
Liberty General Insurance

Ease of Endorsement
Incorporate amendments in
your existing policy

Additional Protection Cover
Check our list of add-on policies
for your car

Daily Customer Service
Call us from 8 am to 8 pm,
7 days a week

Cashless Garages
Find the nearest garage through
our garage locator
Types of car insurance policies

Third Party Insurance
Driving without a Third Party or Liability Only insurance policy is a punishable offence under the Motor Vehicles Act of 1988. This policy, however, only covers loss or damage suffered by a third party in case of an accident arising out of the use of the insured vehicle. Remember that it does not cover any loss or damage to the insured vehicle or to the insured.

Comprehensive Insurance
As the name suggests, this is an all-inclusive policy which offers complete coverage for loss or damage to the third party as well as to you in case of theft or an accident.

Own Damage (OD) Cover
This policy covers damage caused by fire, explosion, lightning, burglary or housebreaking or theft, riots and strikes, earthquakes (fire and shock damage), typhoons or floods, riots and malicious acts, terror activity, etc.
What Own Damage Insurance does not cover for your car?
Damages to a third party vehicle (If you want coverage for both - own as well as third party damages then buy comprehensive car insurance)
Damage caused to a third-party property
Injuries caused to other people in an accident
Normal wear-and-tear of the vehicle
Mechanical and electrical breakdown
A vehicle being used other than in accordance with the limitations as to use. For example, if you use your Private car for commercial purposes.
Damage to/by person driving without a valid driving license
Loss or damage caused while riding under the influence of alcohol or any other intoxicating substance
Consequential loss

Add-on covers
Liberty General Insurance also offers various add-on covers which include depreciation cover, passenger assist, consumable cover, engine safe cover, GAP value cover, key loss cover, and roadside assistance cover.
How many network garages does LGI have?