Car Insurance in Mandi
Buy new policy
Renew existing LGI policy
Did not find what you were looking for? Request callback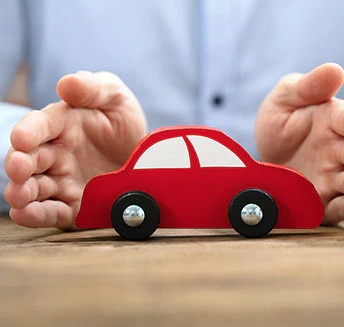 About Car Insurance in Mandi
Mandi is a town in Himachal Pradesh. Mandi has around 300 temples, with 81 stone temples known for their intricate carvings. Most of these temples are built for Shiva and Kali. Some of the temples to visit are Panchvaktra Temple, Ardhnareshwar Temple and Triloknath Temple, all declared as protected monuments by the Archaeological Survey of India. Also visit the anceint Bhootnath Temple, dating back to the 1520s. This historic town is built along the banks of the Beas river. Sage Mandvya is said to have meditated here, hence the name. The town is known for is old stone temples and the fine carvings and is called the Varanasi of the Hills.
For those who seek adventure a not so popular trekking destination janjehli is 67 kms away. It offers trekking up to 3300 meters to shikari mata peak. it has several others trek routes but the place suffers due to apathy of government. Nonetheless the whole valley offers you some exhilarating views of unsplit nature and sprawlng apple orchards. There are lots of local delicacies with urad dal as one of the main ingredient.Even the food is served on plates made of leaves.The complete meal is the combination of different type of dishes "sweet,sour n salty"
Read More
Why choose Liberty General Insurance in Mandi?
Hassle-free paperwork
91% claim settlement ratio (2018-19)
97+ offices all over India
4,300+ partner garages in India
Key Features

Hassle-free inspection
Our inspection process means you don't have to endure any hassles

Claim Settlement
Enjoy Hassle-free settlement with
Liberty General Insurance

Ease of Endorsement
Incorporate amendments in
your existing policy

Additional Protection Cover
Check our list of add-on policies
for your car

Daily Customer Service
Call us from 8 am to 8 pm,
7 days a week

Cashless Garages
Find the nearest garage through
our garage locator
Types of car insurance policies

Third Party Insurance
Driving without a Third Party or Liability Only insurance policy is a punishable offence under the Motor Vehicles Act of 1988. This policy, however, only covers loss or damage suffered by a third party in case of an accident arising out of the use of the insured vehicle. Remember that it does not cover any loss or damage to the insured vehicle or to the insured.

Comprehensive Insurance
As the name suggests, this is an all-inclusive policy which offers complete coverage for loss or damage to the third party as well as to you in case of theft or an accident.

Own Damage (OD) Cover
This policy covers damage caused by fire, explosion, lightning, burglary or housebreaking or theft, riots and strikes, earthquakes (fire and shock damage), typhoons or floods, riots and malicious acts, terror activity, etc.
What Own Damage Insurance does not cover for your car?
Damages to a third party vehicle (If you want coverage for both - own as well as third party damages then buy comprehensive car insurance)
Damage caused to a third-party property
Injuries caused to other people in an accident
Normal wear-and-tear of the vehicle
Mechanical and electrical breakdown
A vehicle being used other than in accordance with the limitations as to use. For example, if you use your Private car for commercial purposes.
Damage to/by person driving without a valid driving license
Loss or damage caused while riding under the influence of alcohol or any other intoxicating substance
Consequential loss

Add-on covers
Liberty General Insurance also offers various add-on covers which include depreciation cover, passenger assist, consumable cover, engine safe cover, GAP value cover, key loss cover, and roadside assistance cover.
Which is a better car insurance, comprehensive car insurance or a third-party liability insurance?