Car Insurance in Durgapur
Buy new policy
Renew existing LGI policy
Did not find what you were looking for? Request callback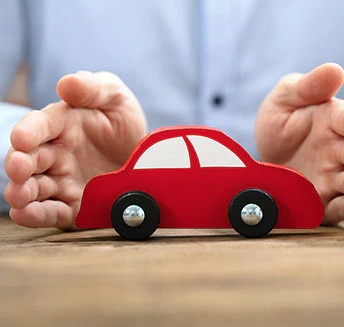 About Car Insurance in Durgapur
Durgapur is an industrial city in the state of West Bengal in India about 160 km from Kolkata, also referred to as the Ruhr of India. The well laid out industrial township was designed by Joseph Allen Stein and Benjamin Polk It is home to the largest industrial unit in the state, Durgapur Steel Plant, one of the integrated steel plants of Steel Authority of India Limited. Alloy Steels Plant of SAIL is also located here. There are several power plants, chemical and engineering industries. Some metallurgical units have come up in recent years. It also has National Institute of Technology, Durgapur, one of the NITs of the country.
Most of the hotels have restaurants. Apart from that there are good places for eating in Benachity. Banskopa Inn on GT Road, between Muchipara and Rajbandh, is a good place out of town. A lot of restaurants have come up. However, most of the restaurants serve the same food with only quality being the difference. Some of the large hotels have bars. Entry into the clubs is restricted to members and their guests. Also try out the road side dhabas on G.T.Road near to NIT for some great Rotis and Tadkas at unbelievable rates.
Read More
Why choose Liberty General Insurance in Durgapur?
Third Party Covers
Personal Accident Cover
Instant motor claims
Reliable customer support
Key Features

Hassle-free inspection
Our inspection process means you don't have to endure any hassles

Claim Settlement
Enjoy Hassle-free settlement with
Liberty General Insurance

Ease of Endorsement
Incorporate amendments in
your existing policy

Additional Protection Cover
Check our list of add-on policies
for your car

Daily Customer Service
Call us from 8 am to 8 pm,
7 days a week

Cashless Garages
Find the nearest garage through
our garage locator
Types of car insurance policies

Third Party Insurance
Driving without a Third Party or Liability Only insurance policy is a punishable offence under the Motor Vehicles Act of 1988. This policy, however, only covers loss or damage suffered by a third party in case of an accident arising out of the use of the insured vehicle. Remember that it does not cover any loss or damage to the insured vehicle or to the insured.

Comprehensive Insurance
As the name suggests, this is an all-inclusive policy which offers complete coverage for loss or damage to the third party as well as to you in case of theft or an accident.

Own Damage (OD) Cover
This policy covers damage caused by fire, explosion, lightning, burglary or housebreaking or theft, riots and strikes, earthquakes (fire and shock damage), typhoons or floods, riots and malicious acts, terror activity, etc.
What Own Damage Insurance does not cover for your car?
Damages to a third party vehicle (If you want coverage for both - own as well as third party damages then buy comprehensive car insurance)
Damage caused to a third-party property
Injuries caused to other people in an accident
Normal wear-and-tear of the vehicle
Mechanical and electrical breakdown
A vehicle being used other than in accordance with the limitations as to use. For example, if you use your Private car for commercial purposes.
Damage to/by person driving without a valid driving license
Loss or damage caused while riding under the influence of alcohol or any other intoxicating substance
Consequential loss

Add-on covers
Liberty General Insurance also offers various add-on covers which include depreciation cover, passenger assist, consumable cover, engine safe cover, GAP value cover, key loss cover, and roadside assistance cover.
How to transfer car insurance policy?


How do online insurers charge less premium?


Registration Number: 150 | ARN:Advt/2018/March/26 | CIN: U66000MH2010PLC209656
2019 Liberty General Insurance Ltd.
Reg Office: 10th floor, Tower A, Peninsula Business Park, Ganpat Rao Kadam Marg, Lower Parel, Mumbai - 400013
Trade Logo displayed above belongs to Liberty Mutual and used by the Liberty General Insurance Limited under license. For more details on risk factors, terms & conditions please read sales brochure carefully before concluding a sale.