Two Wheeler Insurance for Vespa
Buy new policy
Renew existing LGI policy
Did not find what you were looking for? Request callback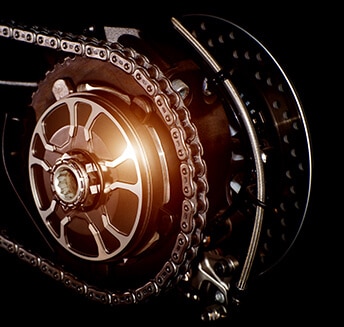 About Vespa
Ensure your priceless Vespa is protected in a seamless, secure, and cost-effective manner. With Liberty General Insurance, you can buy a two wheeler insurance policy of your preference online in a few clicks.
Vespa is one of Piaggio Group's flagship scooter brands. The group was founded in the year 1884 by twenty-year-old Rinaldo Piaggio.  Piaggio and C. SpA, an Italian company, headquartered in Pontedera, Italy, began from manufacturing timber machining and transitioning into the production of ship fittings, airplanes, seaplanes, and eventually motorcycles. The iconic brand originated from a single model scooter manufactured in the year 1946. Corradino D'Ascanio was assigned the task of designing a simple bike that is tough, economically viable, and classy, which allows the driver and the co-passenger to ride without dirtying their clothes.
Read More
Why choose Liberty General Insurance for your Vespa bikes?
Hassle-free paperwork
91% claim settlement ratio (2018-19)
97+ offices all over India
4,300+ partner garages in India
Top Vespa two wheelers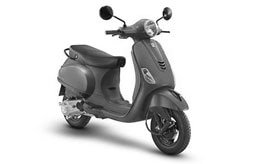 Vespa Urban Club
The Vespa Urban Club is one of the most attractive Vespa offerings in the Indian market as it offers the highest value-for-money with prices as low as 73,000 Rupees. The Vespa Urban Club is tech-enabled and powered with mobile connectivity features and GPS tracking that allow its owners to control the bike at the click of a button. Equipped with Central-Lock Braking System and rider-friendly seats, the Vespa Urban Club assures its riders a smooth ride around town.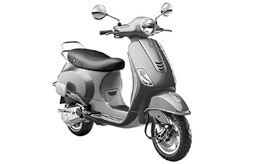 Vespa VXL 150
One of Vespa's first 150cc two-wheelers launched in India, the Vespa VXL 150, is a revamped version of the VXL 125. The scooters come with built-in Bluetooth connectivity and GPS features. The GPS can be used to track the nearest authorized Vespa service center and also to locate the bike in crowded parking lots. Available in 4 attractive colour variants, the Vespa VXL 150 can cost anywhere between 84,000-1,00,000 rupees.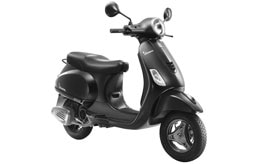 Triumph Tiger 800
Vespa Notte derives its name from the Italian word for night. With the entire bodywork cloaked in a matte black finish, including the wheels, the Vespa Notte reveals no trace of its eternally popular chrome colours. A cosmetic variant of the Vespa VXL 125, the Vespa Notte, is powered by a 125cc air-cooled single-cylinder engine with a maximum power of 9.5bhp at 7,500 rpm.
Key Features

Hassle-free inspection
LGI ensures that
your bike is inspected with ease

Claim Settlement
Enjoy Hassle-free settlement with
Liberty General Insurance

Ease of Endorsement
Amend your
LGI policy with ease

Additional Protection Cover
Check our list of add-on policies
that will protect your bike

Daily Customer Service
Call us from 8 am to 8 pm,
7 days a week

Cashless Garages
Find the nearest garage through
our garage locator
Types of two wheeler insurance for Vespa bikes
LGI offers the following types of two-wheeler insurance.

Own damage to two wheeler
Protect your two-wheeler against accidents and theft with the own damage to two-wheeler insurance. If you meet with an accident, and there is any damage to your bike, you will be compensated for expenses to repair or replace parts of your damaged two-wheeler.
What does own damage to two wheeler insurance policy not cover?
Damage to two wheeler vehicle
Damage to two wheeler property
Injuries to a third party in an accident involving your two-wheeler
Normal wear and tear
Mechanical or electrical breakdown
In case you use your private car commercially
Driving under the influence of alcohol or drugs
Driving without a licence
Consequential loss

Third party Insurance
This insurance is mandatory under the Motor Vehicle Act of 1988. If you do not have a two wheeler insurance, you may have to pay a hefty fine.

Add-on covers
Add-on insurance policies provide additional features to your bike
Depreciation cover
Passenger assist
Consumable cover
Engine safe cover
Key loss cover
Roadside assistance cover
How is my Vespa insurance premium computed?


Can I buy two-wheeler insurance for longer than one year?


What is depreciation cover in bike insurance?


How to get bike insurance quotes?


Registration Number: 150 | ARN:Advt/2018/March/26 | CIN: U66000MH2010PLC209656
2019 Liberty General Insurance Ltd.
Reg Office: 10th floor, Tower A, Peninsula Business Park, Ganpat Rao Kadam Marg, Lower Parel, Mumbai - 400013
Trade Logo displayed above belongs to Liberty Mutual and used by the Liberty General Insurance Limited under license. For more details on risk factors, terms & conditions please read sales brochure carefully before concluding a sale.