Two Wheeler Insurance in Pune
Buy new policy
Renew existing LGI policy
Did not find what you were looking for? Request callback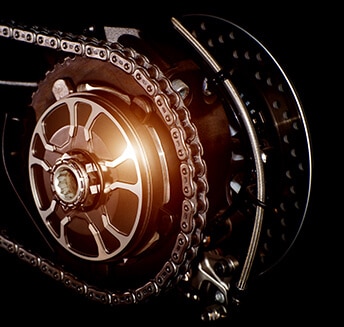 About Two Wheeler Insurance in Pune
One of the fastest-growing cities in India with a large educated workforce and educational institutions, Pune is home to many multinational companies. Though the city has an extensive network of public buses, autorickshaws, taxis and taxi aggregator companies, Puneites have a special liking for two wheelers. No wonder around 25 lakh two wheelers ply the Pune roads and the number is just growing. In fact, the Young Pune or the young at heart are riding the two wheeler boom in Pune like never before.
Apart from the chaotic, narrow and congested roads, there could be other valid reasons too for Pune to prefer two wheeler as its favoured mode of transportation. Mainly the end-point connectivity, affordable travel, fuel efficiency and ease of parking. Pune's love for two wheeler, however, hasn't helped when it comes to bringing down the number of accidents the Queen of the Deccan witnesses every day.
Read More
Why choose Liberty General Insurance for two wheeler insurance in Pune?
Hassle-free paperwork
91% claim settlement ratio (2018-19)
97+ offices all over India
4,300+ partner garages in India
Key Features

Hassle-free inspection
LGI ensures that
your bike is inspected with ease

Claim Settlement
Enjoy Hassle-free settlement with
Liberty General Insurance

Ease of Endorsement
Amend your
LGI policy with ease

Additional Protection Cover
Check our list of add-on policies
that will protect your bike

Daily Customer Service
Call us from 8 am to 8 pm,
7 days a week

Cashless Garages
Find the nearest garage through
our garage locator
Types of two wheeler insurance in Pune available

Third Party Insurance
A third-party insurance is compulsory as per the Motor Vehicle Act of 1988. Driving your two wheeler in Pune, and other parts of the country without third-party insurance is punishable by law.

Comprehensive Insurance
A comprehensive insurance policy covers a third-party insurance which is mandatory, as well as an own damage to vehicle, and add-on covers

Own damage to two wheeler
The own damage to bike policy ensures that the two wheeler that you own is covered in case of theft of accident.
Own damage to two wheeler covers the following
Fire, explosion, self-ignition or lightning
Burglary housebreaking or theft
Due to riot and strike
Earthquake (fire and shock damage)
Flood typhoon hurricane storm tempest inundation cyclone hailstorm frost
Accidental external means
Due to a malicious act
During a terror activity
In transit by road rail inland-waterway lift elevator or air
Landslide rockslide
What does own damage insurance does not cover
Damage to third-party vehicle
Damage to third-party property
Injuries to other people in an accident
Normal wear and tear
Mechanical or electrical breakdown
In case you use your private two wheeler commercially
Driving under the influence of alcohol or drugs
Driving without a licence
Consequential loss

Add-on covers
Liberty General Insurance gives you the option to choose various add-on covers these include
Depreciation cover
Passenger assist
Consumable cover
Engine safe cover
Key loss cover
Roadside assistance cover
Is two wheeler insurance mandatory?


Can I purchase LGI insurance policy online?


How do I make any change in LGI policy?


Does LGI offer a depreciation cover?


Registration Number: 150 | ARN:Advt/2018/March/26 | CIN: U66000MH2010PLC209656
2019 Liberty General Insurance Ltd.
Reg Office: 10th floor, Tower A, Peninsula Business Park, Ganpat Rao Kadam Marg, Lower Parel, Mumbai - 400013
Trade Logo displayed above belongs to Liberty Mutual and used by the Liberty General Insurance Limited under license. For more details on risk factors, terms & conditions please read sales brochure carefully before concluding a sale.