Two Wheeler Insurance in Chennai
Buy new policy
Renew existing LGI policy
Did not find what you were looking for? Request callback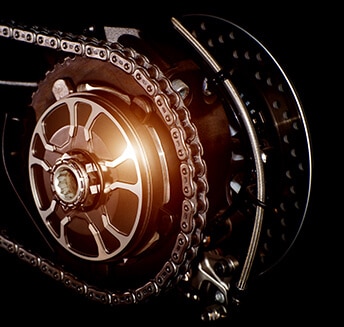 About Two Wheeler Insurance in Chennai
Two-wheeler count in the country has gone up by a whopping 150% in less than a decade and Chennai ranks third among Indian cities with largest two-wheeler density. In fact, every second person in Chennai owns a two-wheeler. Going by 2018 figures, every one hour saw 35 new two-wheelers rolling on to Chennai roads. It could be a motorcycle, scooter, moped or a Scooty, the two-wheeler is a popular mode of doing business or transport for men and women of all age groups here.
Transport authorities attribute the two-wheeler boom in Chennai to various reasons. Poor public transportation systems as well as the costly and unreliable cab, autorickshaw services top them. Parking constraints could be another reason. But there are some positive factors too. Two-wheelers offer last-mile connectivity to every nook and corner, saves time and is fuel-efficient. Easy availability of two-wheeler loans also plays a major factor. Furthermore, Chennai has been victim to torrential and cyclonic rains that have damaged vehicles across the city, making two-wheeler insurance in Chennai absolutely necessary.
Read More
Why choose Liberty General Insurance for two wheeler insurance in Chennai?
Hassle-free paperwork
91% claim settlement ratio (2018-19)
97+ offices all over India
4,300+ partner garages in India
Key Features

Hassle-free inspection
LGI ensures that
your bike is inspected with ease

Claim Settlement
Enjoy Hassle-free settlement with
Liberty General Insurance

Ease of Endorsement
Amend your
LGI policy with ease

Additional Protection Cover
Check our list of add-on policies
that will protect your bike

Daily Customer Service
Call us from 8 am to 8 pm,
7 days a week

Cashless Garages
Find the nearest garage through
our garage locator
Types of two wheeler insurance in Chennai available

Third Party Insurance
Having a third-party insurance is mandatory as per the Motor Vehicle Act of 1988. Driving your two wheeler in Bengaluru, and other parts of the country without third-party insurance is punishable by law.

Comprehensive Insurance
A comprehensive insurance policy includes a mandatory third-party policy, as well as an own damage to two wheeler and an add-on cove.

Own damage to two wheeler
The Own damage (OD) to your bike policy will ensure that your bike will stay covered against damage that it may face in case of an accident of theft. If you have an own damage to your two wheeler policy, then you will be compensated for the following:
by fire explosion self-ignition or lightning
by burglary housebreaking or theft
by riot and strike
by earthquake (fire and shock damage)
by flood typhoon hurricane storm tempest inundation cyclone hailstorm frost
by accidental external means
by malicious act
by terrorist activity
whilst in transit by road rail inland-waterway lift elevator or air
by landslide rockslide
What own-damage insurance does not cover?
Damage to third-party vehicle
Damage to third-party property
Injuries to other people in an accident
Normal wear and tear
Mechanical or electrical breakdown
In case you use your private bike commercially
Driving under the influence of alcohol or drugs
Driving without a licence
Consequential loss.

Add-on covers
Liberty General Insurance gives you the option to choose various add-on covers. These include
Depreciation cover
Passenger assist
Consumable cover
Engine safe cover
Key loss cover
Roadside assistance cover
Advantages of owning a two wheeler in Chennai
Advantages of owning a two wheeler
Quick getaway to places such as Pondicherry
Easy to maneuver through traffic
Quick way to get from Point A to Point B
Is two-wheeler insurance mandatory in Chennai?


How can we get online bike insurance quotes?


Can I purchase an LGI cover online?


What are the documents required to settle a claim?