Two Wheeler Insurance for Triumph
Buy new policy
Renew existing LGI policy
Did not find what you were looking for? Request callback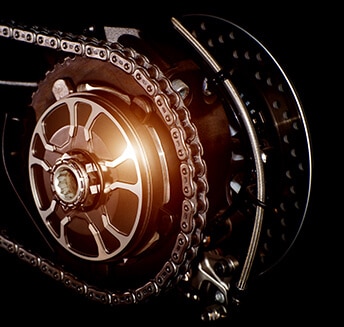 About Triumph
With Liberty General Insurance, obtaining two wheeler insurance for your Triumph motorcycles is seamless. You can visit the LGI website and protect your bike cost-effectively and securely in just a few clicks.
Triumph is one of UK's largest motorcycle manufacturers. The company was established in 1983 after John Bloor acquired rights to the Triumph Engineering brand and set up a factory in Hinckley, Leicestershire. Driven with a passion for making the world's best motorcycles, Triumph offers the perfect ride by maintaining a delicate balance between power, handling, and style.
Read More
Why choose Liberty General Insurance for your Triumph bikes?
Hassle-free paperwork
91% claim settlement ratio (2018-19)
97+ offices all over India
4,300+ partner garages in India
Top Triumph two wheelers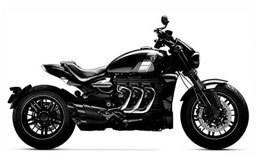 Triumph Rocket 3
The all-new Rocket 3 is powered with a 2500cc inline-three cylinder engine and comes in two variants, the roadster variant R, and the touring-focused variant GT. The models are expected to be launched in India by the mid-2020s. Weighing almost 40kgs lighter than the previous models, the Rocket 3 offers unparalleled acceleration with a comfortable and incredibly refined ride. The starting price range for the Rocket 3 model is 18 lakhs.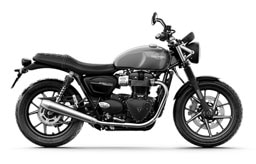 Triumph Street Twin
Triumph's performance icon, the Street Twin, is a classic designed to deliver a dynamic riding experience. Street Twin being its entry-level offering, was first launched in India at the 2016 Delhi Auto Expo. Powered with a 1200cc engine, the revamped Street Twin brings together advanced roadster performance and technology with Triumph's superior capability. With a starting range of 7.45 lakhs, the Street Twin is Triumph's most affordable model in India.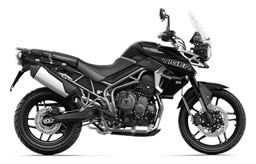 Triumph Tiger 800
Tiger 800 is one of the most-loved adventure tourer bikes in the entire Triumph range. The Tiger 800's responsive triple engine, with its peak power output of 95PS, offers incredible on-road and off-road experience for riders. Equipped with state-of-the-art technology, Triumph's Tiger 800 2019 version provides the best adventure experience. The models are priced upwards of 15 lakhs in India.
Key Features

Hassle-free inspection
LGI ensures that
your bike is inspected with ease

Claim Settlement
Enjoy Hassle-free settlement with
Liberty General Insurance

Ease of Endorsement
Amend your
LGI policy with ease

Additional Protection Cover
Check our list of add-on policies
that will protect your bike

Daily Customer Service
Call us from 8 am to 8 pm,
7 days a week

Cashless Garages
Find the nearest garage through
our garage locator
Types of two wheeler insurance for Triumph bikes

Own damage to two wheeler
Own damage to two wheeler will ensure that you are covered in case of accidents such as fire, theft, etc. In case of an untoward accident, own damage cover will compensate you in case you wish to repair or replace parts of your two wheeler damaged in the accident.
What does own damage to two wheeler insurance policy not cover?
Damages to a third party vehicle (If you want coverage for both - own as well as third party damages then buy comprehensive bike insurance)
Damage caused to a third-party property
Injuries caused to other people in an accident
Normal wear-and-tear of the vehicle
Mechanical and electrical breakdown
A vehicle being used other than in accordance with the limitations as to use. For example, if you use your two wheeler for commercial purposes.
Damage to/by person driving without a valid driving license
Loss or damage caused while riding under the influence of alcohol or any other intoxicating substance
Consequential loss - if the original damage causes subsequent damage/loss, only the original damage will be covered

Third party Insurance
Third-party insurance is mandatory under the Motor Vehicle Act of 1988. Driving without a third-party policy is punishable by law.

Add-on covers
Add-on covers for your two wheeler include engine safe cover, depreciation cover, GAP value, key replacement cover, and roadside assistant cover
What is two wheeler insurance? Is it mandatory?


Can I change insurance service providers in the middle of my tenure?


What do you mean by a multi-year two wheeler insurance add-on?


Is there personal accident cover in LGI two wheeler insurance policy?