Two Wheeler Insurance for Royal Enfield
Buy new policy
Renew existing LGI policy
Did not find what you were looking for? Request callback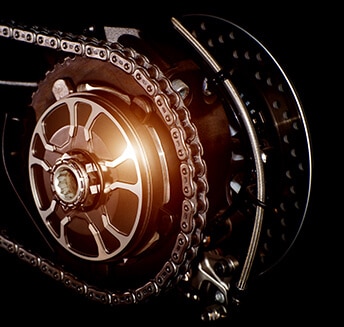 About Royal Enfield
Owning a Royal Enfield bike is every bike enthusiast's dream. If you plan to bring one of these bikes home this year, don't forget to get it insured. Liberty General Insurance offers you a range of two wheeler insurance policies that can protect you and your favourite bike against any unforeseen financial liabilities.
Royal Enfield is one of the most popular brands in India. It is often synchronous with style and owning a Royal Enfield is also synonymous with a sense of pride. The company was founded in 1901, but it would not get its real identity till 1955.
Royal Enfield has a tagline of "the oldest global motorcycle brand in continuous production". It was conceptualised as an apt motorcycle for India's army and police to patrol its borders. However, the brand's journey began as the dream of two brothers who wished to manufacture motorised bicycles.
Read More
Why choose Liberty General Insurance for your Royal Enfield bikes?
Hassle-free paperwork
91% claim settlement ratio (2018-19)
97+ offices all over India
4,300+ partner garages in India
Top Royal Enfield bikes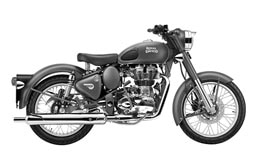 Royal Enfield Bullet 500
A cruiser bike for the adventure seekers, the Bullet 500 is an upgrade to the Bullet 300. It comes with a 500cc unit construction engine with twinspark ignition. The engine is capable of a maximum torque of 26.1 bhp and 40.9Nm.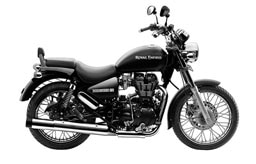 Royal Enfield Thunderbird 350
The Thunderbird 350 is the entry-level cruiser bike from the stable of Royal Enfield. It comes with a 350cc engine and is equipped to sail smoothly through rough terrains. The Thunderbird 500 is an upgrade of this bike.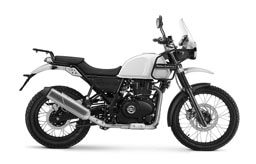 Royal Enfield Himalayan
This is the first bike from the Royal Enfield brand that is specially designed for adventure. This bike comes with an all-new 411cc engine, also called the Long Stroke (LS) 410. As the name suggests, the bike is for those who want to get on their bike and head out for an adventure, even in the rough terrains of the Himalayas.
Key Features

Hassle-free inspection
LGI ensures that
your bike is inspected with ease

Claim Settlement
Enjoy Hassle-free settlement with
Liberty General Insurance

Ease of Endorsement
Amend your
LGI policy with ease

Additional Protection Cover
Check our list of add-on policies
that will protect your bike

Daily Customer Service
Call us from 8 am to 8 pm,
7 days a week

Cashless Garages
Find the nearest garage through
our garage locator
Types of two wheeler insurance for Royal Enfield bikes
Liberty General Insurance offers two types of two wheeler insurance.

Own damage to two wheeler
With this policy in place, you are covered against any damages to you and your two-wheeler in case of an accident. You are also covered against the theft of your two-wheeler. Moreover, any expenses – medical or otherwise-- arising out of an accident involving your bike will be taken care of by the own damage two-wheeler policy.
What does your own damage two wheeler insurance policy not cover?
When opting for an own damage two wheeler insurance policy, you must be aware of what benefits you're missing out on. Let's take a look at what this policy does not cover
Damages to a third party vehicle (If you want coverage for both - own as well as third party damages then buy comprehensive bike insurance)
Damage caused to a third-party property
Injuries caused to other people in an accident
Normal wear-and-tear of the vehicle
Mechanical and electrical breakdown
A vehicle being used other than in accordance with the limitations as to use. For example, if you use your two wheeler for commercial purposes.
Damage to/by person driving without a valid driving license
Loss or damage caused while riding under the influence of alcohol or any other intoxicating substance
Consequential loss - if the original damage causes subsequent damage/loss, only the original damage will be covered

Third party Insurance
Under the Motor Vehicles Act of 1988, it is mandatory for every two-wheeler owner to have a third party insurance. This insurance protects you against financial liabilities caused by any kind of damage to a third party in an accident. It includes taking care of medical bills for the treatment of injuries to a third party as well as repair and replacement of third party property.

Add-on covers
Liberty General Insurance allows you to add extra benefits to your insurance cover. They are called add-ons. Some add-ons available to you are
Depreciation cover
Passenger assist
Consumable cover
Engine safe cover
Key loss cover
Roadside assistance cover
How to buy an insurance policy for my bike online?


Should I buy third-party or comprehensive bike insurance?


What are the documents required to settle a claim?


What are the factors that affect two wheeler insurance?


Registration Number: 150 | ARN:Advt/2018/March/26 | CIN: U66000MH2010PLC209656
2019 Liberty General Insurance Ltd.
Reg Office: 10th floor, Tower A, Peninsula Business Park, Ganpat Rao Kadam Marg, Lower Parel, Mumbai - 400013
Trade Logo displayed above belongs to Liberty Mutual and used by the Liberty General Insurance Limited under license. For more details on risk factors, terms & conditions please read sales brochure carefully before concluding a sale.