Two Wheeler Insurance for Piaggio
Buy new policy
Renew existing LGI policy
Did not find what you were looking for? Request callback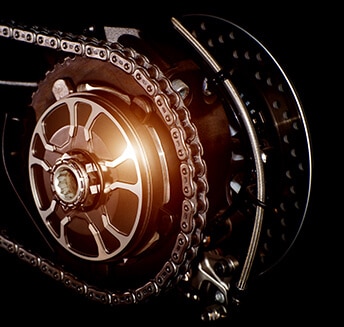 About Piaggio
Buying a two wheeler insurance policy for your Piaggio scooter has never been this easy. Just visit the Liberty General Insurance website and insure yourself and your vehicle in only a few clicks.
Piaggio Group, founded in the year 1884, is Europe's largest scooter and motorcycle manufacturer. Piaggio and C. SpA are an Italian company headquartered in Pontedera, Italy. Being one of the world's leading two-wheeler manufacturers, Piaggio has gained prominence in the Indian markets for its commercial 3-wheeler vehicles, Ape, and its array of 2-wheeler models. Piaggio offers a wide range of two-wheelers ranging from 50cc to 1200cc under the brands Piaggio, Vespa, Derbi, Aprilia, Gilera, Moto Guzzi, and Scarabeo brands.
Read More
Why choose Liberty General Insurance for your Yamaha bikes?
Hassle-free paperwork
91% claim settlement ratio (2018-19)
97+ offices all over India
4,300+ partner garages in India
Top Piaggio two wheelers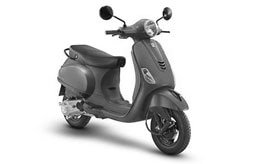 Vespa Urban Club
The Vespa Urban Club is one of the most affordable scooters under the Vespa brand, with a starting range of 73,000 Rupees. The all-new Urban Club brings together the elegance of the Vespa brand and the latest technology and trends with its mobile connectivity features that allow owners to operate and manage the bike at the click of a button.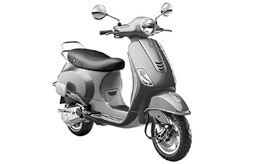 Vespa VXL 150
The Vespa VXL 150, a reimagined version of Vespa VXL 125, is one of Vespa's first 150cc two-wheelers launched in India. Equipped with Bluetooth connectivity, the scooters use the GPS feature to identify the nearest service centers. The bikes also have an attractive Find Me option that can help track the motorcycle, even with its engines turned-off, in a crowded parking lot. Ranging from 84,000 Rupees to 1 Lakh, Vespa offers the VXL 150 bikes comes in 4 attractive color variants.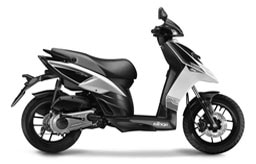 Aprilia SR 150
Aprilia launches a sporty scooter, Aprilia SR 150, at basic prices despite its rich racing legacy. If performance and style are the two most important features you look for in a bike, then this one's for you. Starting as low as 83,000 rupees, Aprilia has launched Race and Carbon variants with advanced connectivity features.
Key Features

Hassle-free inspection
LGI ensures that
your bike is inspected with ease

Claim Settlement
Enjoy Hassle-free settlement with
Liberty General Insurance

Ease of Endorsement
Amend your
LGI policy with ease

Additional Protection Cover
Check our list of add-on policies
that will protect your bike

Daily Customer Service
Call us from 8 am to 8 pm,
7 days a week

Cashless Garages
Find the nearest garage through
our garage locator
Types of two wheeler insurance for Piaggio bikes

Own damage to two wheeler
This policy will ensure that your two-wheeler is covered in case of damage cuased in an accident, in a natural disaster, or due to a malicious activity such as a riot or vandalism.
What does own damage to two wheeler insurance policy not cover?
However, it will not cover your vehicle in case of third-party insurance and a number of other factors that include the following:
Injuries caused to other people in an accident
Normal wear-and-tear of the vehicle
Mechanical and electrical breakdown
A vehicle being used other than in accordance with the limitations as to use. For example, if you use your two-wheeler for commercial purposes.
Damage to/by person driving without a valid driving license
Loss or damage caused while riding under the influence of alcohol or any other intoxicating substance
Consequential loss - if the original damage causes subsequent damage/loss, only the original damage will be covered

Third party Insurance
Third-party insurance is mandatory, according to the Motor Vehicle Act of 1988. Driving your vehicle without a third-party insurance policy is punishable, according to law.

Add-on covers
LGI allows you to add extra benefits to your insurance cover. They are called add-ons. Some add-ons available to you are:
Depreciation cover
Passenger assist
Consumable cover
Engine safe cover
Key loss cover
Roadside assistance cover
How is my Piaggio insurance premium computed?


Can I buy two-wheeler insurance online?


Can I avail add-on insurance covers during policy renewal with Liberty General Insurance?


What is depreciation cover in bike insurance policy?


Registration Number: 150 | ARN:Advt/2018/March/26 | CIN: U66000MH2010PLC209656
2019 Liberty General Insurance Ltd.
Reg Office: 10th floor, Tower A, Peninsula Business Park, Ganpat Rao Kadam Marg, Lower Parel, Mumbai - 400013
Trade Logo displayed above belongs to Liberty Mutual and used by the Liberty General Insurance Limited under license. For more details on risk factors, terms & conditions please read sales brochure carefully before concluding a sale.