Two Wheeler Insurance for LML
Buy new policy
Renew existing LGI policy
Did not find what you were looking for? Request callback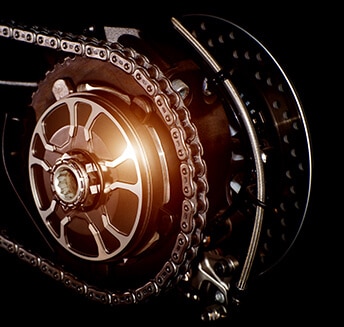 About LML
Liberty General Insurance provides individuals convenient access to protect themselves and their valuable property, including two wheelers. You can cover your LML scooters against any damage by accessing LGI's two wheeler insurance policy.
LML or Lohia Machines Limited made several significant strides in the Indian Auto industry from its humble beginnings as a synthetic yarn manufacturer in 1972. Leveraging technical collaborations with companies such as Piaggio, Italy, and Daelim Motor Company, South Korea, LML launched several scooters and motorbikes, including LML Select, Star, Trendy 50cc, or Benelli Scooty, LML Graptor (150cc), and the LML Freedom Prima (110cc and 125cc). While the company filed for insolvency in the year 2017, the scooters and bikes still ply on Indian roads with a rich legacy.
Why choose Liberty General Insurance for your LML bikes?
Hassle-free paperwork
91% claim settlement ratio (2018-19)
97+ offices all over India
4,300+ partner garages in India
Top LML two wheelers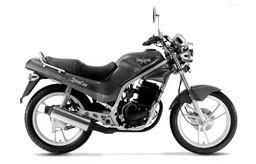 LML Freedom DX
LML Freedom DX is a relaunched version of its first 110cc motorcycle launched in 2002. Powered by a 110cc four-stroke engine, the Freedom DX commands more power than the conventional model. Modernized with an electric start and LED speedometers, the Freedom DX comes in 5 colours – Red, Silver, blue, black, and beige. Priced at 49,050 Rupees, the all-new Freedom DX claims to offer more comfort to both the rider and the pillion.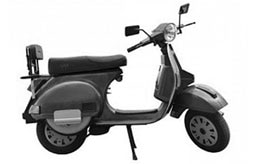 LML Select II
The iconic LML Select II is powered with a 149.5cc two-stroke engine. Equipped with a four-speed transmission and an 8-liter fuel tank, the LML Select II is one of their timeless classic scooters. The LML Select II is priced at 44,440 rupees.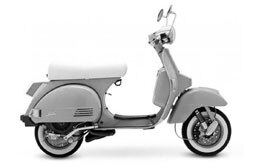 LML Star Euro 150
A stylish model powered with a 150cc single-cylinder engine, the LML Star Euro 150 has a powerful body with advanced features. LML's Star Euro 150, with a price range starting from 54,000 rupees, claims a fuel efficiency of 55 kmpl on highways.
Key Features

Hassle-free inspection
LGI ensures that
your bike is inspected with ease

Claim Settlement
Enjoy Hassle-free settlement with
Liberty General Insurance

Ease of Endorsement
Amend your
LGI policy with ease

Additional Protection Cover
Check our list of add-on policies
that will protect your bike

Daily Customer Service
Call us from 8 am to 8 pm,
7 days a week

Cashless Garages
Find the nearest garage through
our garage locator
Types of two wheeler insurance for LML bikes

Own damage to two wheeler
Liberty General Insurance covers you and your vehicle against any expenses that arise when your two wheeler has been in an accident or has been stolen. Other scenarios include natural disasters such as earthquakes, floods, as well as manmade disasters such as riots and vandalism.
What does own damage to two wheeler insurance policy not cover?
Damages to a third party vehicle (If you want coverage for both - own as well as third party damages then buy comprehensive bike insurance)
Damage caused to a third-party property
Injuries caused to other people in an accident
Normal wear-and-tear of the vehicle
Mechanical and electrical breakdown
A vehicle being used other than in accordance with the limitations as to use. For example, if you use your two wheeler for commercial purposes.
Damage to/by person driving without a valid driving license
Loss or damage caused while riding under the influence of alcohol or any other intoxicating substance
Consequential loss - if the original damage causes subsequent damage/loss, only the original damage will be covered

Third party Insurance
Third-party insurance for your two wheeler is mandatory as per the Motor Vehicle Act of 1988. Riding your bike without this policy is a punishable offence.

Add-on covers
Liberty General Insurance offers various add-on covers for your bike. These include depreciation cover, Gap cover, roadside assistance cover, engine safe cover, just to name a few.
What is a two wheeler insurance?


What is the additional benefit of a comprehensive two wheeler insurance policy?


Can I get two wheeler insurance quotes online?


What are the factors that affect two wheeler insurance?


Registration Number: 150 | ARN:Advt/2018/March/26 | CIN: U66000MH2010PLC209656
2019 Liberty General Insurance Ltd.
Reg Office: 10th floor, Tower A, Peninsula Business Park, Ganpat Rao Kadam Marg, Lower Parel, Mumbai - 400013
Trade Logo displayed above belongs to Liberty Mutual and used by the Liberty General Insurance Limited under license. For more details on risk factors, terms & conditions please read sales brochure carefully before concluding a sale.