Two Wheeler Insurance for Kawasaki
Buy new policy
Renew existing LGI policy
Did not find what you were looking for? Request callback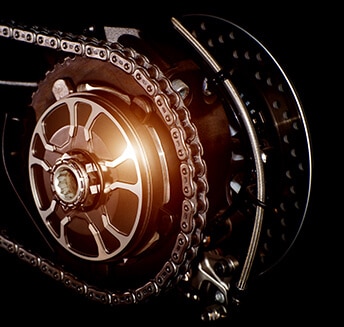 About Kawasaki
Have your eye on a Kawasaki Ninja? Make sure you protect your bike with a two wheeler insurance policy from Liberty General Insurance (LGI). Get your insurance in a hassle-free manner by simply logging in online.
Kawasaki Heavy Industries Motorcycle & Engine Company, or Kawasaki as it is generally known, is a Japanese manufacturer of motorcycles. It is a division of the Kawasaki Heavy Industries that specialises in manufacturing all-terrain vehicles, utility vehicles and general-purpose gasoline engines.
Kawasaki began production of motorcycle engines in 1949, when its aircraft company manufactured a 148CC, air-cooled, four-stroke single cylinder engine with a maximum power output of 4PS. After experimenting and tinkering with different engine configurations, the company founds its true calling in racing, and entered the 1969 125CC World Championship with Dave Simmonds.
Read More
Why choose Liberty General Insurance for your Kawasaki bikes?
Hassle-free paperwork
91% claim settlement ratio (2018-19)
97+ offices all over India
4,300+ partner garages in India
Top Kawasaki bikes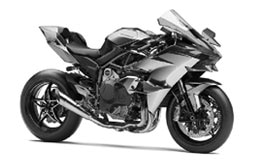 Kawasaki Ninja H2
Kawasaki launched its Ninja H2 in India in 2014, a bike powered by a 998cc supercharged engine that has a maximum torque of 140.4Nm at 10,500rpm. This hypersport bike has been co-designed by Kawasaki's motorcycle division, turbine and aerospace divisions. Owing to its hypersport pedigree, you may have to wait in line to get your hands on a Ninja H2 as it is sold as a unit completely built-up in Japan.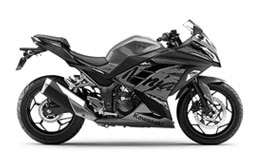 Kawasaki Ninja 300
Launched in 2013 in India, the Kawasaki Ninja 300 is a successor of the Ninja 250R. This superbike has a 296cc, liquid-cooled, DOHC parallel twin engine that gives a maximum torque of 39bhp.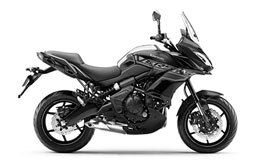 Kawasaki Versys 650
The latest from the stable of Kawasaki is the Versys 650, the most recent version of which was launched in 2019. It has a tractable liquid-cooled 649cc, parallel-twin engine that produces 67.4bhp and 64Nm of torque.
Key Features

Hassle-free inspection
LGI ensures that
your bike is inspected with ease

Claim Settlement
Enjoy Hassle-free settlement with
Liberty General Insurance

Ease of Endorsement
Amend your
LGI policy with ease

Additional Protection Cover
Check our list of add-on policies
that will protect your bike

Daily Customer Service
Call us from 8 am to 8 pm,
7 days a week

Cashless Garages
Find the nearest garage through
our garage locator
Types of two wheeler insurance for Kawasaki bikes
Liberty General Insurance offers two types of two wheeler insurance.

Own damage to two wheeler
With the own damage two wheeler insurance policy, you can get a cover for your vehicle against any damages caused during an accident as well as theft of your bike. Any expenses arising out of an accident for the repair of the bike or to treat an injury to you, will be taken care of by Liberty General Insurance.
What does your own damage two wheeler insurance policy not cover?
Damage to third-party property or vehicle
Injuries to a third party in an accident involving your two wheeler
Normal wear and tear
Mechanical or electrical breakdown
In case you use your private bike commercially
Driving under the influence of alcohol or drugs
Driving without a licence
Consequential loss

Third party Insurance
A third party insurance is mandatory according to law under the Motor Vehicles Act of 1988. The policy, as the name suggests, protects you against any expenses to treat or make repairs for a third party for damages caused by an accident involving your bike. It includes paying for treatment of injury to third party as well as damages to third party property. Riding on Indian roads without a Third-Party insurance is a criminal offence.

Add-on covers
Liberty General Insurance allows you to add extra benefits to your insurance cover. They are called add-ons. Some add-ons available to you are:
Depreciation cover
Passenger assist
Consumable cover
Engine safe cover
Key loss cover
Roadside assistance cover
How is the premium of a two wheeler insurance decided?


How do I renew my two wheeler insurance?


How to buy the best two wheeler insurance in India?


What is depreciation cover in bike insurance policy?


Registration Number: 150 | ARN:Advt/2018/March/26 | CIN: U66000MH2010PLC209656
2019 Liberty General Insurance Ltd.
Reg Office: 10th floor, Tower A, Peninsula Business Park, Ganpat Rao Kadam Marg, Lower Parel, Mumbai - 400013
Trade Logo displayed above belongs to Liberty Mutual and used by the Liberty General Insurance Limited under license. For more details on risk factors, terms & conditions please read sales brochure carefully before concluding a sale.