Two Wheeler Insurance for Hero Honda
Buy new policy
Renew existing LGI policy
Did not find what you were looking for? Request callback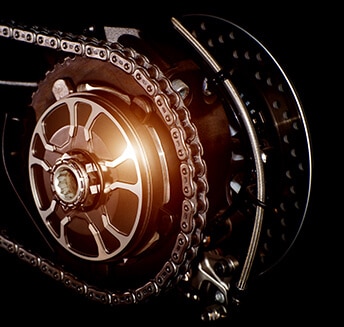 About Hero Honda
Looking to buy a Hero Honda Splendor or a Passion Pro? These are two of the best budget bikes available in India. Don't forget to get your two wheeler insurance policy from Liberty General Insurance (LGI).
Hero Honda was the world's largest two wheeler manufacturer in 2001, in terms of unit volume sales in a calendar year. Headquartered in New Delhi, Hero Honda specifically catered to the Indian consumer market. It has over 46 percent market share in the Indian two wheeler segment.
Read More
Why choose Liberty General Insurance for your Hero Honda bikes?
Hassle-free paperwork
91% claim settlement ratio (2018-19)
97+ offices all over India
4,300+ partner garages in India
Top Hero Honda bikes
Hero Xpulse 200
This is the latest variant of the Hero Impulse that was launched in 2011. It can double up as a sports bike and an off-road bike. Even though Impulse was discontinued in 2016, the XPulse version was commercially launched in 2019. If you are looking for an adventure bike, this may be the one for you.
Hero Maestro
Launched in 2012, this was the first scooter from the stable of Hero Motocorp. The scooter remains a mass favourite with it becoming the largest selling scooter of Hero. You can get it in two engine options—110 cc and 125 cc. The latest in this line is the Maestro Edge.
Hero Splendor Plus
The Hero Splendor is a descendant of the CD100 bike from Hero Motocorp. Splendor remains as popular as its predecessors. This commuter bike from Hero Motocorp is a favourite in India. A mid-budget bike, this comes in various colour options. This bike is known for its design which has been retained by the manufacturer through generations
Key Features

Hassle-free inspection
LGI ensures that
your bike is inspected with ease

Claim Settlement
Enjoy Hassle-free settlement with
Liberty General Insurance

Ease of Endorsement
Amend your
LGI policy with ease

Additional Protection Cover
Check our list of add-on policies
that will protect your bike

Daily Customer Service
Call us from 8 am to 8 pm,
7 days a week

Cashless Garages
Find the nearest garage through
our garage locator
Types of two wheeler insurance for Hero Honda bikes
Liberty General Insurance offers two types of two wheeler insurance.

Own damage to two wheeler
This policy covers damage or loss caused to your bike.
by fire explosion self-ignition or lightning
by burglary housebreaking or theft
by riot and strike
by earthquake (fire and shock damage)
by flood typhoon hurricane storm tempest inundation cyclone hailstorm frost
by accidental external means
by malicious act
by terrorist activity
whilst in transit by road rail inland-waterway lift elevator or air
by landslide rockslide
What does your own damage two wheeler insurance policy not cover?
When opting for an own damage two wheeler insurance policy, you must be aware of what benefits you're missing out on. Let's take a look at what this policy does not cover
Damages to a third party vehicle (If you want coverage for both - own as well as third party damages then buy comprehensive bike insurance)
Damage caused to a third-party property
Injuries caused to other people in an accident
Normal wear-and-tear of the vehicle
Mechanical and electrical breakdown
A vehicle being used other than in accordance with the limitations as to use. For example, if you use your two wheeler for commercial purposes.
Damage to/by person driving without a valid driving license
Loss or damage caused while riding under the influence of alcohol or any other intoxicating substance
Consequential loss - if the original damage causes subsequent damage/loss, only the original damage will be covered

Third party Insurance
A third party insurance is mandatory according to law under the Motor Vehicles Act of 1988. The policy, as the name suggests, protects you against any expenses to treat or make repairs for a third party for damages caused by an accident involving your bike. It includes paying for treatment of injury to third party as well as damages to third party property. Riding on Indian roads without a Third-Party insurance is a criminal offence.

Add-on covers
Liberty General Insurance allows you to add extra benefits to your insurance cover. They are called add-ons. Some add-ons available to you are
Depreciation cover
Passenger assist
Consumable cover
Engine safe cover
Key loss cover
Roadside assistance cover
How to buy an insurance policy for Hero Honda two wheelers online?


What is no claim bonus?


Should I buy third-party or comprehensive bike insurance?


What are the factors that affect two wheeler insurance policy premiums?


Registration Number: 150 | ARN:Advt/2018/March/26 | CIN: U66000MH2010PLC209656
2019 Liberty General Insurance Ltd.
Reg Office: 10th floor, Tower A, Peninsula Business Park, Ganpat Rao Kadam Marg, Lower Parel, Mumbai - 400013
Trade Logo displayed above belongs to Liberty Mutual and used by the Liberty General Insurance Limited under license. For more details on risk factors, terms & conditions please read sales brochure carefully before concluding a sale.