Two Wheeler Insurance for Ducati
Buy new policy
Renew existing LGI policy
Did not find what you were looking for? Request callback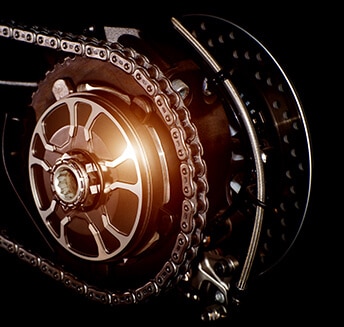 About Ducati
Looking to own a Ducati? It is a long-term investment and we suggest you protect your bike with a comprehensive two wheeler insurance policy from Liberty General Insurance.
If you are a bike aficionado, you may already know that the Ducati Motor Holding S.p.A. is part of the Italian Ducati group that extensively manufactures motorcycles. It was founded in 1926 by Antonio Ducati and his three sons, Adriano, Marcello, and Bruno Cavalieri. While the company originally produced vacuum tubes, condensers and other radio components, it shifted to motorcycles in 1953. This is when the company was split into Ducati Meccanica SpA and Ducati Elettronica.
Read More
Why choose Liberty General Insurance for your Ducati bikes?
Hassle-free paperwork
91% claim settlement ratio (2018-19)
97+ offices all over India
4,300+ partner garages in India
Top Ducati two wheelers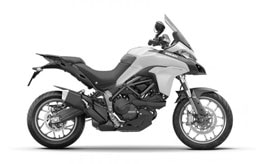 Ducati Multistrada
This adventure-touring range of bike by Ducati is one of the most sought-after two-wheelers. This bike is designed to ride smooth on multiple terrains and it comes in two engine capacities—950 cc L-Twin and 1260 cc L-Twin.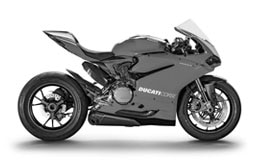 Desert Panigale
Panigale is a range of sporting bikes by Ducati that was launched in 2011. There are at least six models of this bike that is named after the manufacturing town of Borgo Panigale.
Desert Sled
As the name suggests, this Ducati bike is designed for off-road experiences. To make your long rides smoother, the latest model of this bike comes with long travel suspensions.
Key Features

Hassle-free inspection
LGI ensures that
your bike is inspected with ease

Claim Settlement
Enjoy Hassle-free settlement with
Liberty General Insurance

Ease of Endorsement
Amend your
LGI policy with ease

Additional Protection Cover
Check our list of add-on policies
that will protect your bike

Daily Customer Service
Call us from 8 am to 8 pm,
7 days a week

Cashless Garages
Find the nearest garage through
our garage locator
Types of two wheeler insurance for Ducati two-wheeler
Liberty General Insurance offers two types of two wheeler insurance.

Own damage to two wheeler
Protect your two wheeler against accidents and theft with the own damage to two wheeler insurance. If you meet with an accident, and there is any damage to your bike, you will be compensated for expenses to repair or replace parts of your damaged two-wheeler.
What does own damage to two wheeler insurance policy not cover?
Damage to third-party vehicle
Damage caused to a third-party property
Injuries to a third party in an accident involving your two-wheeler
Normal wear and tear
Mechanical and electrical breakdown
In case you use your private bike commercially
Driving under the influence of alcohol or drugs
Driving without a licence
Consequential loss

Third party Insurance
This insurance is mandatory under the Motor Vehicle Act of 1988. If you do not have a third party insurance, you may have to pay a hefty fine.

Add-on covers
Add-on insurance policies provide additional features to your bike.
Depreciation cover
Passenger assist
Consumable cover
In case you use your private bike commercially
Driving under the influence of alcohol or drugs
Driving without a licence
Consequential loss
How should I choose an insurance for my Ducati bike?


How can I buy my policy online?


How can I pay when I buy bike insurance online?


Is there personal accident cover in LGI two wheeler insurance policy?


Registration Number: 150 | ARN:Advt/2018/March/26 | CIN: U66000MH2010PLC209656
2019 Liberty General Insurance Ltd.
Reg Office: 10th floor, Tower A, Peninsula Business Park, Ganpat Rao Kadam Marg, Lower Parel, Mumbai - 400013
Trade Logo displayed above belongs to Liberty Mutual and used by the Liberty General Insurance Limited under license. For more details on risk factors, terms & conditions please read sales brochure carefully before concluding a sale.