Car Insurance for Ashok Leyland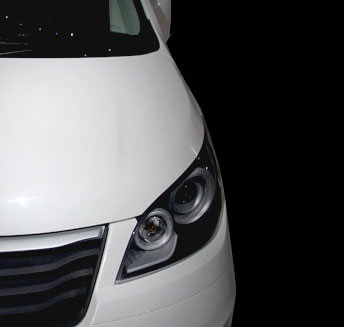 About Ashok Leyland
Ashok Leyland is owned by the industrious Hinduja Group, based in India. Currently the second-largest manufacturer of commercial vehicles in India, Ashok Leyland was founded in 1948. The company is also the 10th largest manufacturer of trucks and 4th largest manufacturer of buses in the world. The formidable manufacturer's vehicles can be seen in most countries in Asia, Middle East, Central Asia, and parts of Europe such as Russia.
Ashok Leyland's most iconic flagship is the light commercial vehicle named 'Dost' which means 'friend' in Hindi. Equipped with a 3-cylinder, turbo-charged common rail diesel (CRDi) engine, the extremely efficient Dost comes with a 58BHP of maximum power and a constructive payload capacity of 1.25 tonnes.
Getting a comprehensive car insurance for your Ashok Leyland vehicle will be a good idea if you end up buying an Ashok Leyland vehicle. With several options available for you, opting for an LGI car insurance for your Ashok Leyland can be considered.
Why choose Liberty General Insurance for Ashok Leyland?
Hassle-free paperwork
91% claim settlement ratio (2018-19)
97+ offices all over India
4,300+ partner garages in India
Top Ashok Leyland cars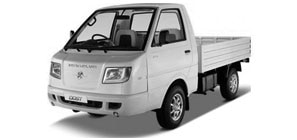 Dost+
Suitable for urban, semi-urban, and rural consumers, the Dost+ is powered by a 1.5 TDCR engine. Dost+ boasts of an enviable 1.475 tonnes payload capacity, efficient mileage, comfortable cabin dimensions for the driver and passenger.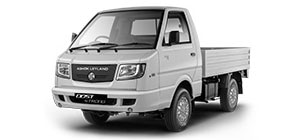 Dost Strong
The brilliant mileage of 19.6 kmpl offered by The Dost Strong makes it possible for every type of consumer to invest in this light transport vehicle. The power steering, low-turning radius and comfortable seating space make it easy for the driver to spend even 14 hours a day transporting goods.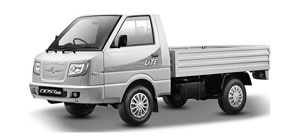 Dost Lite
Designed keeping in mind Indian roads, The Dost Lite is equipped with wider tyres and a longer wheel base to ensure a smooth ride for both, The driver and the goods. In spite of being only an entry-level Small Commercial Vehicle, Dosti Lite is widely used courtesy of its 1.25 tonnes payload capacity.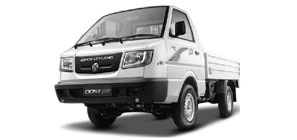 Dost CNG
The eco-friendly Dost can go for 320kms on a single CNG fill. It can carry a load of 1215 kg, making it the best in class Small Commercial vehicle. The low maintenance and operational cost make it a viable option for all traders.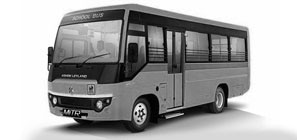 MiTR School Bus
A great mix of comfort, economic efficiency, and safety, The MiTR school bus is the perfect choice for transporting school and college students. Large cushions, retractable stairs, anti-skid flooring, ample storage, spacious interiors make the vehicle comfortable for all passengers.
Key Features

Hassle-free inspection
At Liberty General Insurance, we ensure that you have a seamless experience

Claim Settlement
Enjoy Hassle-free settlement with
Liberty General Insurance

Ease of Endorsement
Incorporate amendments in
your existing policy

Additional Protection Cover
Check our list of add-on policies
for your car

Daily Customer Service
Call us from 8 am to 8 pm,
7 days a week

Cashless Garages
Find the nearest garage through
our garage locator
Types of car insurance
The robust Ashok Leyland vehicle calls for a robust car insurance policy. To ensure complete coverage of your vehicle, LGI offers three types of car insurance.

Own Damage for Vehicle
Insurance in the form of Own Damage insures your Ashok Leyland vehicle against damage caused due to self-ignition fire explosion, riots, theft or burglary, cyclones and other natural disasters. The insurance doesn't cover damage occurring due to normal wear and tear, or mechanical failure amongst others.
Own damage to vehicle does not cover the following
Damages to a third party vehicle (If you want coverage for both - own as well as third party damages then buy comprehensive Car insurance)
Damage caused to a third-party property
Injuries caused to other people in an accident
Normal wear-and-tear of the vehicle
Mechanical and electrical breakdown
A vehicle being used other than in accordance with the limitations as to use. For example, if you use your Private car for commercial purposes
Damage to/by person driving without a valid driving license
Loss or damage caused while riding under the influence of alcohol or any other intoxicating substance
Consequential loss

Third party Insurance
Mandatory under the Motor Vehicles Act, 1988, this policy insures you against any harm caused by your vehicle to another person and the resulting hospital expenses, wages lost, etc. It also covers any costs related to property damage caused by your vehicle.

Add-on covers
For total insurance coverage for your Ashok Leyland vehicle, you can choose from several add-ons such as Gap value cover, depreciation cover, key loss cover, passenger assist cover amongst others.
What factors affect the premium of my Ashok Leyland vehicle?


Why should I purchase Ashok Leyland online insurance instead of offline?


What are the types of car insurance I can get?


How can I pay for the car insurance policy that I purchase online on LGI?


Registration Number: 150 | ARN:Advt/2018/March/26 | CIN: U66000MH2010PLC209656
2019 Liberty General Insurance Ltd.
Reg Office: 10th floor, Tower A, Peninsula Business Park, Ganpat Rao Kadam Marg, Lower Parel, Mumbai - 400013
Trade Logo displayed above belongs to Liberty Mutual and used by the Liberty General Insurance Limited under license. For more details on risk factors, terms & conditions please read sales brochure carefully before concluding a sale.