Car Insurance for Volkswagen
Buy new policy
Renew existing LGI policy
Did not find what you were looking for? Request callback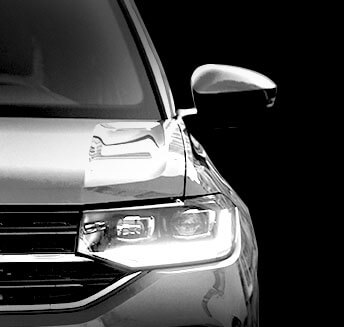 About Volkswagen
With a name that translates to 'People's Car', Volkswagen is one of the pioneers in the automobile industry. Founded and headquartered in Germany since 1937, Volkswagen has a car for everyone, for every need.
A true Volkswagen can be identified by its flawless manufacturing. Seamless roof to body welding, use of 100% galvanised steel, and a thorough evaluation by robots ensure a zero- body error, meaning that your Volkswagen will look new for years to come.
With so many options, and its popularity in the mid to high-range market, it's only natural that you may want to get a comprehensive car insurance policy for your Volkswagen automobile.
With LGI offering a comprehensive car insurance policy and having several unique features, you may want to consider a unique policy for yourself.
Why choose Liberty General Insurance for Volkswagen?
Hassle-free paperwork
91% claim settlement ratio (2018-19)
97+ offices all over India
4,300+ partner garages in India
Top Volkswagen cars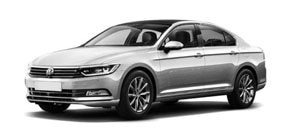 Passat
The luxurious sedan comes with all the Volkswagen glory. The sharp exteriors and premium interiors make it look good while smart features like Dynamic Chassis Control help the driver with a smooth ride. The effortlessly stunning Passat has a sunroof and is powered by a 2.0 TDI Diesel (DSG) engine.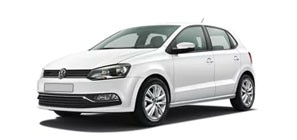 Polo
The latest model of the classic Polo sports a playful design. Voice control, smart infotainment system and plush interiors make driving a Polo a memorable experience. Both, the petrol and diesel models give a fantastic mileage of 18.78kmpl, making it economical, too. The Polo comes in multiple colour variants.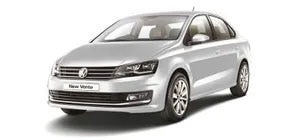 Vento
Build for everyday commute as well as long drives, the new Vento comes with an Electronic Stabilisation Programme, Anti-lock Braking System, Hill Hold function, and dual front airbags to maximise safety. The fuel efficient Vento is built to be a head turner, wherever it goes.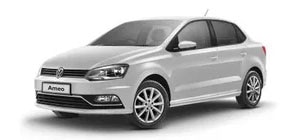 Ameo
Available in petrol or diesel model, the Ameo is a world-class sedan with standard safety features. A classy interior meets a sturdy and neat exterior to give the Ameo a premium look. It comes with cruise control to enable the driver to enjoy and relax.
Key Features

Hassle-free inspection
At Liberty General Insurance, we ensure that you have a seamless experience

Claim Settlement
Enjoy Hassle-free settlement with
Liberty General Insurance

Ease of Endorsement
Incorporate amendments in
your existing policy

Additional Protection Cover
Check our list of add-on policies
for your car

Daily Customer Service
Call us from 8 am to 8 pm,
7 days a week

Cashless Garages
Find the nearest garage through
our garage locator
Types of car insurance
Ensure a comprehensive car insurance policy coverage for your Volkswagen with the different types of car insurance from LGI.

Own Damage for Vehicle
Getting an Own Damage car insurance covers any expenses incurred due to repairs or replacements on your car arising out of an accident, natural disaster such as landslide, malicious activities such as theft or burglary, etc.
What does own damage to car insurance not cover?
Damages to a third party vehicle (If you want coverage for both - own as well as third party damages then buy comprehensive Car insurance)
Damage caused to a third-party property
Injuries caused to other people in an accident
Normal wear-and-tear of the vehicle
Mechanical and electrical breakdown
A vehicle being used other than in accordance with the limitations as to use. For example, if you use your Private car for commercial purposes
Damage to/by person driving without a valid driving license
Loss or damage caused while riding under the influence of alcohol or any other intoxicating substance
Consequential loss

Third party Insurance
Unless you have a valid Third Party Policy, it is punishable to drive your Volkswagen private car in public areas. This policy financially protects you from costs incurred due to any injury or damage caused due to a third party be it a person or property, by your insured car. These costs could include hospital expenses, emotional pain caused by the accident, or costs of property repairs.

Add-on covers
Certain add-ons provide even more peace of mind when it comes to the financial security of your Volkswagen. Some of these include Depreciation cover, Key Loss cover, Engine Replacement Cover, Roadside assistance cover, and Gap value cover.
Is Car Insurance mandatory in India?


How do I renew my car insurance policy?


What are the documents required to settle an insurance claim?


Why purchase car insurance online?


Registration Number: 150 | ARN:Advt/2018/March/26 | CIN: U66000MH2010PLC209656
2019 Liberty General Insurance Ltd.
Reg Office: 10th floor, Tower A, Peninsula Business Park, Ganpat Rao Kadam Marg, Lower Parel, Mumbai - 400013
Trade Logo displayed above belongs to Liberty Mutual and used by the Liberty General Insurance Limited under license. For more details on risk factors, terms & conditions please read sales brochure carefully before concluding a sale.