Car Insurance for Renault
Buy new policy
Renew existing LGI policy
Did not find what you were looking for? Request callback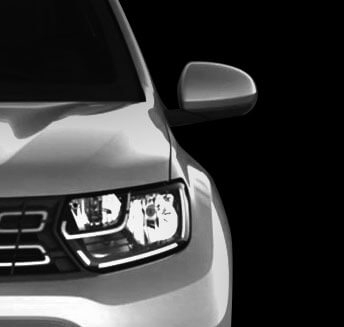 About Renault
Founded in 1899, Renault is a French automobile manufacturer serving over 120 countries worldwide. It has production units in multiple countries making it multinational. Renault is known for its quality, innovation and wide range of products.
Renault became the 9th largest automobile manufacturer in the world by volume in 2016. It formed an alliance with Nissan and Mitsubishi in 2017 and together they bagged the title of the world's biggest seller of light vehicles. The joint venture managed to displace Volkswagen to claim the spot, which is a considerable feat.
The popularity of the Renault in India is evident, with several people, particularly in Tier-1 and Tier-2 cities opting to buy Renault vehicles. It is for this reason that getting a comprehensive car insurance policy for your Renault will be a great option, and Liberty General Insurance has several policies that cater to your individual needs.
Why choose Liberty General Insurance for Renault?
Hassle-free paperwork
91% claim settlement ratio (2018-19)
97+ offices all over India
4,300+ partner garages in India
Top Renault cars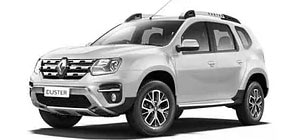 Duster
This classy- looking SUV starts at Rs. 7.99*. Equipped with safety features including pedestrian protection, the Duster comes in multiple fuel variants, and automatic as well as manual options. Regardless of the variant, the Duster is a powerful SUV that offers great mileage and performance. The All- Wheel Drive (AWD) feature enables the car to adapt to any terrain and allow for a comfortably smooth ride.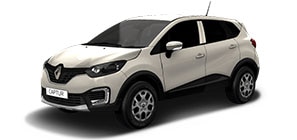 Captur
Renault's most stylish offering to the SUV sector, the Captur is a 5-seater with 392 litre boot which can be expanded up to 1352 litres. The black leatherette seats, wide leg space, rich interiors along with a fuel-efficient K9K 1.5L diesel engine or H4K 1.5L petrol engine makes the Captur an elegant- looking high-performing car.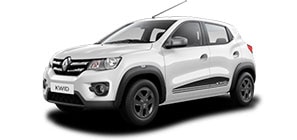 Kwid
The rugged looking Kwid comes in two-toned exteriors making it instantly noticeable. Available in a range of colours and 1.0L engine or 0.8L engine, the Kwid is equipped with standard safety features and optimised for a smooth ride on Indian roads. The ergo smart cabin along with comfortable rear armrest, enough boot storage and special mobile make the 5-seater hatchback a great choice for the average Indian family.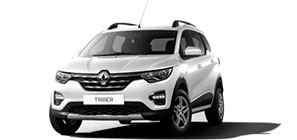 Triber
Aptly named to reflect its capacity to include all your friends, the Triber comes with pioneering EasyFix seats which can convert the 5-seater car into a 6 or 7-seater vehicle to accommodate your whole tribe. There are 4 modes and over 100 seating combinations to choose from, making it one of the most modular cars out there. The Energy Engine is capable of 72 PS with 96 Nm torque. Starting at Rs. 495000, the Triber comes in 5-speed manual transmission.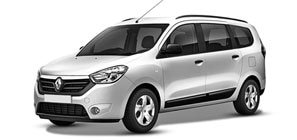 Lodgy
Starting at ₹8,63,299*, The Lodgy is an enviable multi-purpose vehicle available in 7 or 8-seater options. This family car comes in a 110 PS or 85 PS variant. Fuel-efficient, built for safety, this clean-looking car is the vehicle for every road trip or local grocery run.
Key Features

Hassle-free inspection
At Liberty General Insurance, we ensure that you have a seamless experience

Claim Settlement
Enjoy Hassle-free settlement with
Liberty General Insurance

Ease of Endorsement
Incorporate amendments in
your existing policy

Additional Protection Cover
Check our list of add-on policies
for your car

Daily Customer Service
Call us from 8 am to 8 pm,
7 days a week

Cashless Garages
Find the nearest garage through
our garage locator
Types of car insurance
Provide comprehensive insurance coverage to your precious Renault with the different car insurance which Liberty General Insurance offers.

Own Damage for Vehicle
Protect your financial health by investing in the Own Damage policy which insures your Renault against any damage due to earthquakes, terrorist activity, rioting, burglary, or other malicious activity. The cost of repairs is absorbed by the policy saving you from additional monetary setback.
What does own damage to vehicle not cover?
Damages to a third party vehicle (If you want coverage for both - own as well as third party damages then buy comprehensive Car insurance)
Damage caused to a third-party property
Injuries caused to other people in an accident
Normal wear-and-tear of the vehicle
Mechanical and electrical breakdown
A vehicle being used other than in accordance with the limitations as to use. For example, if you use your Private car for commercial purposes
Damage to/by person driving without a valid driving license
Loss or damage caused while riding under the influence of alcohol or any other intoxicating substance
Consequential loss

Third party Insurance
Adhering to the rules of the Motor Vehicles Act, 1988, it is mandatory to have Third Party Policy in place while driving your Renault across public areas. This policy covers costs arising out of harm or death of an individual caused by your insured Renault vehicle as well as any property damage or loss.

Add-on covers
For further insurance coverage, you can opt for add-on covers including Roadside assistance, Engine safe, Gap value, Passenger Assist, consumable, Key loss, Depreciation.
Is car insurance mandatory in India?


What are the additional or add-on covers available for my Renault car?


Can I buy and renew my Renault car insurance online?


What affects the premium for car insurance policy?


Registration Number: 150 | ARN:Advt/2018/March/26 | CIN: U66000MH2010PLC209656
2019 Liberty General Insurance Ltd.
Reg Office: 10th floor, Tower A, Peninsula Business Park, Ganpat Rao Kadam Marg, Lower Parel, Mumbai - 400013
Trade Logo displayed above belongs to Liberty Mutual and used by the Liberty General Insurance Limited under license. For more details on risk factors, terms & conditions please read sales brochure carefully before concluding a sale.