Car Insurance for Mini Cooper
Buy new policy
Renew existing LGI policy
Did not find what you were looking for? Request callback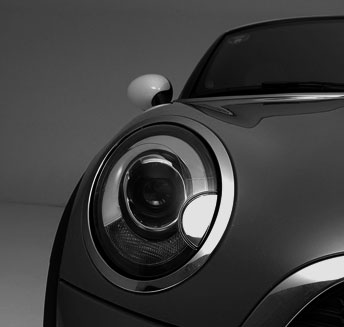 About Mini Cooper
Securing your dream Mini Cooper with a comprehensive car insurance policy is an integral part of the paperwork when you buy one. Mini Cooper, despite its size, has been one of the most popular luxury car brands in India.
The Mini Cooper, which is part of the BMW family, may look small, but packs quite a punch with its powerful engine. Given its price in the market, and the cost it may incur on your pocket in case of an untoward incident. This is why you may want to buy a comprehensive car insurance policy from Liberty General Insurance.
Why choose Liberty General Insurance for Mini Cooper?
Hassle-free paperwork
91% claim settlement ratio (2018-19)
97+ offices all over India
4,300+ partner garages in India
Top Mini Cooper cars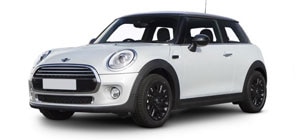 Mini 3-Door Hatch
The Mini Cooper 3-Door Hatch comes in both petrol and diesel formats. While diesel is 1496cc, the petrol is 1998 cc. This powerful car is available in automatic transmission.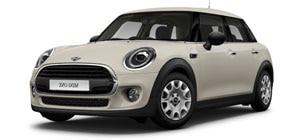 Mini 5-Door Hatch
The original style icon now has a new look for modern city driving. The Mini Cooper 5-Door Hatch is one of the most popular luxury hatchbacks.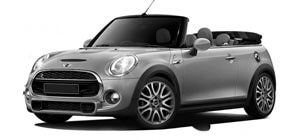 Mini Convertible
The very essence of roof down, summer driving excitement, the Mini Convertible excites your senses and lets you capture and share those subtle moments.
Mini Clubman
With its distinctive split doors at the rear, soft-touch finishes and premium technologies, the Mini Clubman the cultured extension of the MINI family.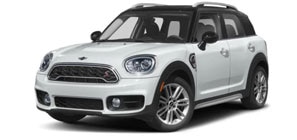 Mini Countryman
Whether it's a winding coastal road or the bustle of the city, the Mini Countryman gives you a driving experience you'll always look forward to.
Key Features

Hassle-free inspection
At Liberty General Insurance, we ensure that you have a seamless experience

Claim Settlement
Enjoy Hassle-free settlement with
Liberty General Insurance

Ease of Endorsement
Incorporate amendments in
your existing policy

Additional Protection Cover
Check our list of add-on policies
for your car

Daily Customer Service
Call us from 8 am to 8 pm,
7 days a week

Cashless Garages
Find the nearest garage through
our garage locator
Types of car insurance
Liberty General Insurance has a number of car insurance products that suit your requirement, so that your Mini Cooper journey is a memorable one.

Own Damage for Vehicle
If you're a Mini Cooper owner, then you can buy an own damage to private car that compensates you in case of disaster, fire, accident or theft. The Own Damage insurance will financially protect you by covering the cost of repairing the damage to your Mini Cooper.
Own damage to vehicle does not cover the following
Damages to a third party vehicle (If you want coverage for both - own as well as third party damages then buy comprehensive Car insurance)
Damage caused to a third-party property
Injuries caused to other people in an accident
Normal wear-and-tear of the vehicle
Mechanical and electrical breakdown
A vehicle being used other than in accordance with the limitations as to use. For example, if you use your Private car for commercial purposes
Damage to/by person driving without a valid driving license
Loss or damage caused while riding under the influence of alcohol or any other intoxicating substance
Consequential loss

Third party Insurance
Third-party insurance covers you against damage caused by your vehicle to another person's vehicle or property. Third-party insurance is mandatory under the Motor Vehicle Act, 1988 and not having one can result in either punishment or penalisation under the act.

Add-on covers
Liberty General Insurance ensures that you get the best possible add-on car insurance policy for your Mini Cooper. Choose an add-on policy for your car insurance such as depreciation cover, roadside assistance and key loss insurance.
What are the documents required to settle a claim?


How do you buy a car insurance policy online?


Should I buy third-party or comprehensive car insurance?


What affects the premium of your car insurance?


Registration Number: 150 | ARN:Advt/2018/March/26 | CIN: U66000MH2010PLC209656
2019 Liberty General Insurance Ltd.
Reg Office: 10th floor, Tower A, Peninsula Business Park, Ganpat Rao Kadam Marg, Lower Parel, Mumbai - 400013
Trade Logo displayed above belongs to Liberty Mutual and used by the Liberty General Insurance Limited under license. For more details on risk factors, terms & conditions please read sales brochure carefully before concluding a sale.