Car Insurance for Mercedes Benz
Buy new policy
Renew existing LGI policy
Did not find what you were looking for? Request callback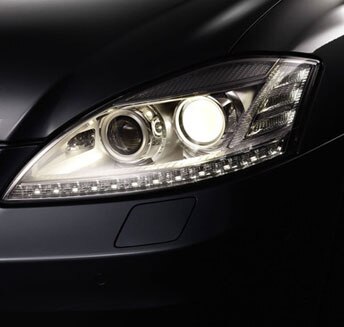 About Mercedes Benz
Mercedes Benz is one of the most well-known luxury car brands in India.
Out on Indian roads 25 years ago, the automobile giant has not only grown amongst India's high-end luxury car market but also catered to those who have saved over the years to buy their dream car. People have also spoken of how expensive spare parts are, which is also good reason to buy an insurance policy for your Mercedes.
And if you have decided to run Mercedes-Benz, the inventors of the automobile globally, wouldn't you want your valuable car to run smoothly instead of bogging you down? Then back it up with a comprehensive car insurance policy that well caters to your requirements.
Why choose Liberty General Insurance for Mercedes Benz?
Hassle-free paperwork
91% claim settlement ratio (2018-19)
97+ offices all over India
4,300+ partner garages in India
Top Mercedes Benz cars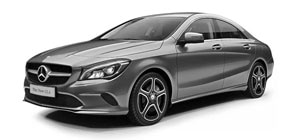 CLA
The Mercedes Benz CLA comprises a 2 litre petrol engine and a 2.1 litre diesel engine. The petrol engine belts out top power of 181bhp and 300Nm of torque, whereas the oil burner develops 134bhp and 300Nm torque. Power is transmitted to front wheels via the 7-speed automatic gearbox.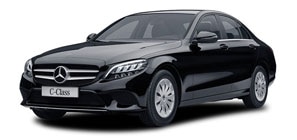 C-Class
Available in petrol and diesel engine choices, the C-Class comprises three variants including one petrol and two diesel types. Engine set-up powering the range includes 2.0 litre petrol and 2.2 litre diesel engine outputting power in two tunes.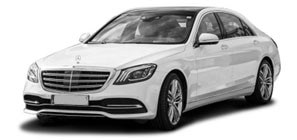 S-Class
The new S-Class 350 d is India's first 'BS VI compliant- Made in India, for India' vehicle. This BS VI compliant diesel engine can also run on the currently available BS IV fuel.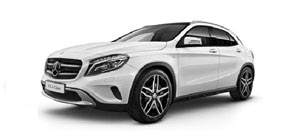 GLA
The Mercedes Benz GLA has received an upgrade, making it look more like the GLC and a smaller version of the bigger SUV. Yet, it is one of the more popular luxury SUVs in the market.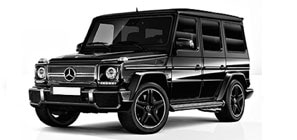 G Class
The G-Class completes 40 years of production this year and the model continues to one of the sturdiest SUVs built for the military and later for civilian use.
Key Features

Hassle-free inspection
At Liberty General Insurance, we ensure that you have a seamless experience

Claim Settlement
Enjoy Hassle-free settlement with
Liberty General Insurance

Ease of Endorsement
Incorporate amendments in
your existing policy

Additional Protection Cover
Check our list of add-on policies
for your car

Daily Customer Service
Call us from 8 am to 8 pm,
7 days a week

Cashless Garages
Find the nearest garage through
our garage locator
Types of car insurance
When you buy a Mercedes Benz, you may also want to choose the right car policy that you want to buy for your car. Here are some of the policies on offer at LGI

Own Damage for Vehicle
When you buy a Mercedes, you can buy a comprehensive policy that clubs a third-party policy and the own damage to car. The latter ensures that your car is covered in case of damages in case of an accident, disaster, fire, or theft.
Own damage to vehicle does not cover the following
Damages to a third party vehicle (If you want coverage for both - own as well as third party damages then buy comprehensive Car insurance)
Damage caused to a third-party property
Injuries caused to other people in an accident
Normal wear-and-tear of the vehicle
Mechanical and electrical breakdown
A vehicle being used other than in accordance with the limitations as to use. For example, if you use your Private car for commercial purposes
Damage to/by person driving without a valid driving license
Loss or damage caused while riding under the influence of alcohol or any other intoxicating substance
Consequential loss

Third party Insurance
Under the Motor Vehicle Act of 1988, a third-party insurance policy is compulsory and failing to have one is punishable by the law. Third-party insurance covers wages lost, medical repairs or damages involving a third party.

Add-on covers
Liberty General Insurance ensures that you get the best add-on car insurance policy, but it is your responsibility to read the policy guidelines before choosing policy that you want to buy.
What are the documents required to settle a claim?


What is preferable? Only third-party insurance or comprehensive car insurance?


Can I renew my LGI car insurance online for Mercedes?


How can I pay my LGI car insurance policy?


Registration Number: 150 | ARN:Advt/2018/March/26 | CIN: U66000MH2010PLC209656
2019 Liberty General Insurance Ltd.
Reg Office: 10th floor, Tower A, Peninsula Business Park, Ganpat Rao Kadam Marg, Lower Parel, Mumbai - 400013
Trade Logo displayed above belongs to Liberty Mutual and used by the Liberty General Insurance Limited under license. For more details on risk factors, terms & conditions please read sales brochure carefully before concluding a sale.