Car Insurance for Maruti Suzuki
Buy new policy
Renew existing LGI policy
Did not find what you were looking for? Request callback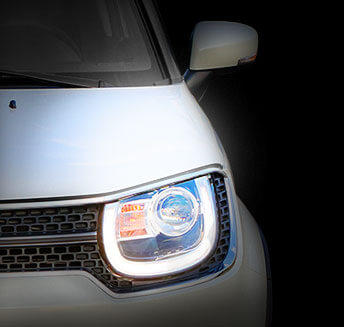 About Maruti Suzuki
Buying a car insurance for Maruti Suzuki car is an easy process. With Liberty General Insurance, all you need to do is visit our website and buy the car insurance policy for Maruti Suzuki car online. The process is simple, paper-free, and can be completed with just a few clicks.
Maruti Suzuki is one of India's most well-recognized automobile manufacturers. Partly owned by Japanese car and motorcycle manufacturer Suzuki Motor Corporation, the brand has a plethora of cars on offer in the Indian market. Popular models from the company include Ciaz, Ertiga, Wagon R, Alto K10 and Alto 800, Swift, Celerio, Swift Dzire, Baleno and Baleno RS, Omni, Baleno, Eeco, Ignis, S-Cross and Vitara Brezza. The company was formed in 1982 after a license and joint venture agreement was signed between Indian Maruti Udyog Ltd. and Japanese Suzuki. Both the companies borrowed existing models from each other and launched their own reworked versions. The company launched the Suzuki SJ410-based Gypsy in India in 1985. It went on to become one of the most popular models from the manufacturer.
Currently, the company is gearing up for the launch of its latest model, the S-Presso. It is also Maruti Suzuki's first mini cross-hatchback. The S-Presso gets an upright stance with a squared-off front end and a high bonnet line. Its headlight unit, which is expected to halogen, also merges into the slim grille. It has a black bumper at the front and back to match the body cladding on the side.
Why choose Liberty General Insurance?
Over 4,300+ garages
Liberty General Insurance has several cashless garages across India. To know more, check out our garage locator list
Hassle-free policies
At Liberty General Insurance, you can be guaranteed that buying a new policy or renewing an already existing one will be a smooth online process
97+ offices all over India
The Liberty General Insurance team is far spread out across the country, and is only expanding its base
91% claim settlement ratio recorded in financial year 2018-19
Top Maruti Suzuki cars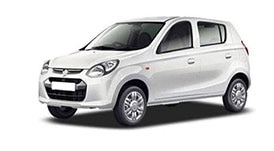 Maruti Suzuki Alto 800
The Alto 800 is an upgraded version of the Maruti Suzuki Alto and is priced at Rs 2.94 lakh for the base Standard variant. The costliest model, however, is Rs 3.72 lakh. The manufacturer also announced that the car complies with safety norms. It is powered by the same 796cc, three-cylinder engine which is now BS6 compliant. It develops 47 bhp at 6000 rpm and 69 Nm at 3500 rpm.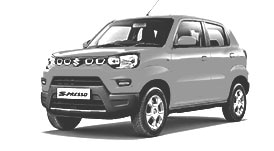 Maruti Suzuki S-Presso
The car was launched in September this year and is a mini SUV rather than a small hatchback. The variations include - Standard, Standard (O), LXI, LXI (O), VXI, VXI (O), VXI+, VXI AGS, VXI (O) AGS, and VXI+ AGS.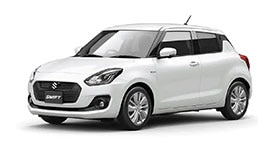 New Maruti Suzuki Swift
The third generation of this car is available in both petrol and diesel options, and starts at Rs 4.99 lakh and goes up to Rs 8.29 lakh.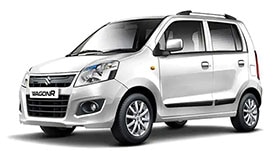 Maruti Suzuki Wagon R
Maruti Suzuki Wagon R recently got upgraded after eight years of running on Indian roads. The new version is stronger and more rigid than the previous variants of the car. Furthermore, it is a larger car, even though its height has considerably reduced.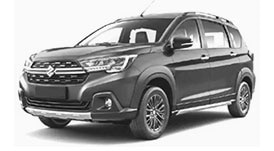 Maruti Suzuki XL6
A crossover model after the S-Cross, the Maruti Suzuki XL6 is a 6-seater model with captain seats in the middle row and two-seater bench at the third row, having a 2+2+2 layout.
Key Features

Hassle-free inspection & Cashless Claim Services
At Liberty General Insurance, we ensure that you have a seamless experience

Claim Settlement
Enjoy fast claim settlement after you apply for your policy claim

Ease of Endorsement

Additional Protection Cover
Liberty General Insurance has several add-on insurance policies that will protect your Maruti Suzuki car. However, it is recommended that you read the policy wordings carefully

Customer Service – 7 Days a Week
You can contact our customer service centre from 8 am and 8 pm

Cashless Garages
Liberty General Insurance has tied up with 4,300-plus garages across the country where you can get your vehicle checked
Types of car insurance
You should be mindful of the type of car insurance policies available in the market. Read the policy documents carefully before buying

Own Damage for Vehicle
Own Damage (OD) Vehicle insurance helps you stay covered against damage caused to your vehicle due to accidents like fire, theft, etc. In case of an accident, OD cover compensates you for the expenses to repair or replace parts of your car that may have been damaged in the accident.
What Own Damage Insurance does not cover for your car:
Damages to a third p​arty vehicle (If you want coverage for both - own as well as third party damages then buy comprehensive Car insurance)
Damage caused to a third-party property
Injuries caused to other people in an accident
Normal wear-and-tear of the vehicle
Mechanical and electrical breakdown
In case you use your private car commercially
Driving under the influence of alcohol or drugs
Driving without a licence
Consequential loss

Third party Insurance
Third party insurance policy is a statutory requirement as per the Motor Vehicles Act, 1988, and driving without a third-party insurance policy for a private car in a public place is an offence punishable by law.

Add-On Covers to Buy with Own Damage Vehicle Car Insurance for Maruti Suzuki
At Liberty General Insurance, we want to make sure our vehicle insurance holders can get the best possible protection for themselves. So, choose wisely and secure your car with our range of add-on covers.
What are the documents required to settle a claim?
If you raise a claim, you are required to provide your insurance policy number, contact number, time and date of the accident, your vehicle number, and accident location. Other information includes the name of the policyholder, model and make of the car, and a description of how the accident took place (in case the car met with an accident). You will also need to provide garage details where your vehicle is located. In case of third-party injury, details of the contact of third-party need to be submitted. You will also need to submit proof of insurance, tax receipt, registration book, the driver's licence of the insured driver, an FIR (in case of third-party liability), estimated cost of repair from the garage. In case you have made the payment, you will be required to submit repair bills and receipts, as well as a claims discharge-and-satisfaction voucher signed across a revenue stamp (Only for a cashless claim).
How do I renew my car insurance policy for a Maruti Suzuki car?
Maruti Suzuki customers, wishing to renew their car insurance policy, can renew the same online by visiting our website. We recommend that you renew your policy online, as it's not only a green initiative, but you will also receive a soft copy of the policy. Those porting their car insurance policy to Liberty General Insurance can visit here, and existing Liberty General Insurance customers can visit here.
Should I buy third-party or comprehensive car insurance?
Third-party car insurance is mandatory according to the Motor Vehicle Act of 1988. However, it is advisable to buy a comprehensive car insurance, as third-party car insurance only covers third-party liability, and any damage to your car will not be covered. You can choose one of several Liberty General car insurance policies that cater to your requirements to ensure that you don't feel the pinch in case your car is damaged. You should also look to buy an add-on insurance policy cover so that you can secure the best possible protection for yourself. Some of the add-on policies include Depreciation Cover, Engine Safe Cover, Passenger Assist Cover, Gap Value, Key Loss Cover, Roadside Assistance Cover, Consumable Cover.
Registration Number: 150 | ARN:Advt/2018/March/26 | CIN: U66000MH2010PLC209656
2019 Liberty General Insurance Ltd.
Reg Office: 10th floor, Tower A, Peninsula Business Park, Ganpat Rao Kadam Marg, Lower Parel, Mumbai - 400013
Trade Logo displayed above belongs to Liberty Mutual and used by the Liberty General Insurance Limited under license. For more details on risk factors, terms & conditions please read sales brochure carefully before concluding a sale.