Car Insurance for Isuzu
Buy new policy
Renew existing LGI policy
Did not find what you were looking for? Request callback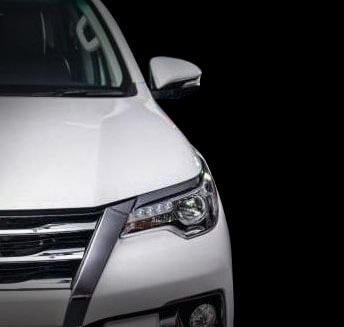 About Isuzu
If you're travelling on one of the big national highways at night, chances are you will pass by a number of trucks transporting goods from one city to another. Some of these trucks are made by the Japanese manufacturer Isuzu, and it's mandatory that the owners of these trucks get a comprehensive car insurance, given the perils their drivers face. This insurance should not only be third-party, which is compulsory, but also personal, so that they can claim damages.
Currently, the company manufactures and sells pickup trucks with four-wheel drive. Among them is the Isuzu V-Cross, which is a dedicated pickup truck. It is equipped with a 1.9-litre, turbocharged diesel engine which makes 150PS of maximum power and 350Nm of peak torque. 
Why choose Liberty General Insurance for Isuzu?
Hassle-free paperwork
91% claim settlement ratio (2018-19)
97+ offices all over India
4,300+ partner garages in India
Top Isuzu cars
S-Max
The Isuzu S-Max was designed to meet the needs of self-employed people, as it combines space, performance, and strength.
V-Cross
The feature and power laden Land Cruiser comes with an equally powerful price tag of Rs.1.46 Cr (starting price). A commanding 4461cc diesel engine keeps this luxurious SUV running, and the 93- litre capacity fuel tank ensures that you can continue driving for hours. The Land Cruiser is automatic and promises a smooth drive on any terrain.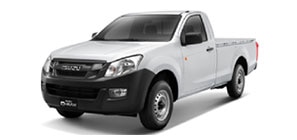 D-Max
The notable Fortuner comes with a heavy price tag of Rs. 27.83 lakhs (starting price). The 7-seater offers a mileage of 10.01 to 15.04 kmpl depending on the fuel type and engine. It comes with 6-speed automatic with paddle shifters, and a 4-wheel drive system. It looks stunning with its leather upholstery interiors and iconic exteriors.
Key Features

Hassle-free inspection
At Liberty General Insurance, we ensure that you have a seamless experience

Claim Settlement
Enjoy Hassle-free settlement with
Liberty General Insurance

Ease of Endorsement
Incorporate amendments in
your existing policy

Additional Protection Cover
Check our list of add-on policies
for your car

Daily Customer Service
Call us from 8 am to 8 pm,
7 days a week

Cashless Garages
Find the nearest garage through
our garage locator
Types of car insurance
Safeguard your precious Isuzu 4-wheeler with an LGI policy and ensure your peace of mind every time your Isuzu car is taken for a drive.

Own Damage for Vehicle
For your Isuzu, buying an insurance policy that comprises own damage to car insurance policy is a good idea, as it covers you in case of a natural disaster, rain, accident and even theft.
What does own damage to car insurance not cover?
Damages to a third party vehicle (If you want coverage for both - own as well as third party damages then buy comprehensive Car insurance)
Damage caused to a third-party property
Injuries caused to other people in an accident
Normal wear-and-tear of the vehicle
Mechanical and electrical breakdown
A vehicle being used other than in accordance with the limitations as to use. For example, if you use your Private car for commercial purposes
Damage to/by person driving without a valid driving license
Loss or damage caused while riding under the influence of alcohol or any other intoxicating substance
Consequential loss

Third party Insurance
You need to have a third-party car insurance as it is compulsory according to the Motor Vehicle Act of 1988. Not having one and driving your Isuzu on the road is an act that is punishable by law.

Add-on covers
Liberty General Insurance ensures that you get the best add-on car insurance policy, but it is your responsibility to read the policy guidelines before choosing the add on policy that you want to buy. There are policies for various add-ons for your Isuzu so do check the policies available.
What are the documents required to settle a claim?


How do I renew my car insurance policy?


Should I buy third-party or comprehensive car insurance?


Why should I buy a car insurance policy online?


Registration Number: 150 | ARN:Advt/2018/March/26 | CIN: U66000MH2010PLC209656
2019 Liberty General Insurance Ltd.
Reg Office: 10th floor, Tower A, Peninsula Business Park, Ganpat Rao Kadam Marg, Lower Parel, Mumbai - 400013
Trade Logo displayed above belongs to Liberty Mutual and used by the Liberty General Insurance Limited under license. For more details on risk factors, terms & conditions please read sales brochure carefully before concluding a sale.