Car Insurance for Hyundai
Buy new policy
Renew existing LGI policy
Did not find what you were looking for? Request callback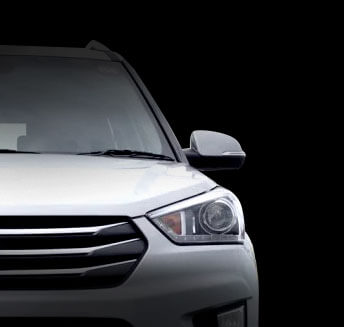 About Hyundai
Hyundai is one of the most popular automobile giants in India. Buying a Hyundai car is like an investment and with an investment like a four-wheeler, it's only natural that you want to get a comprehensive car insurance policy that caters to all your coverage needs.
Hyundai's management philosophy of wanting to realise maximum possibilities while maintaining their respect for nature and mankind, has resulted in thoughtfully designed range of cars which cater to all sections of society. Hyundai offers multiple alternatives for the discerning buyer- diesel, petrol, speed or electric cars; sedan, hatchback, SUVs; automatic or geared cars.
Read More
Why choose Liberty General Insurance for Hyundai?
Hassle-free paperwork
91% claim settlement ratio (2018-19)
97+ offices all over India
4,300+ partner garages in India
Top Hyundai cars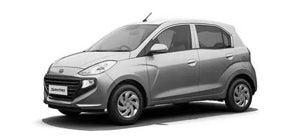 Hyundai Santro
Sporting a bold appeal, the Hyundai Santro is a good hatchback car for the family. The Santro offers ample of space to fit your everyday bags and luggage, and safety features such as parking sensors and defoggers to ensure the safety of everyone within. It comes with a 5-speed Manual transmission for a smooth ride.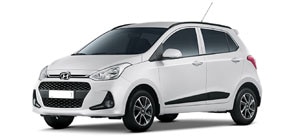 Hyundai Grand i10
Equipped with smart technology, this 5-seater hatchback comes with a user-friendly 6.9" Touch Screen AV system. It contains standard safety tools such as dual airbags in case of frontal collision; anti-lock raking system; rear camera with display.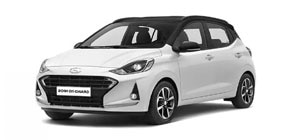 Hyundai Grand i10 NIOS
The strong and sturdy i10 NIOS is ergonomically designed to ensure the best driving experience for all. This power-packed performer is available across India.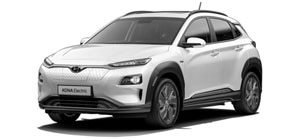 Hyundai Kona Electric
Touted as India's first all-electric Sports Utility Vehicle, the Kona Electric has something for everyone. The speedster can engage the car's 'Sport' Mode for an exhilarating drive or the 'Cruise' Mode for the easy-going driver. It can run 452kms on a single charge, making it an economical choice.
Key Features

Hassle-free inspection
At Liberty General Insurance, we ensure that you have a seamless experience

Claim Settlement
Enjoy Hassle-free settlement with
Liberty General Insurance

Ease of Endorsement
Incorporate amendments in
your existing policy

Additional Protection Cover
Check our list of add-on policies
for your car

Daily Customer Service
Call us from 8 am to 8 pm,
7 days a week

Cashless Garages
Find the nearest garage through
our garage locator
Types of car insurance
No matter what your Hyundai car insurance needs, LGI has an appropriate product for you.

Own Damage for Vehicle
Get Own Damage (OD) insurance for your vehicle today. In case of an accident or fire causing damage to your vehicle, an OD insurance protects you financially by covering the cost of repairing the damage to your private car. However, do read the policy guidelines to see what Own Damage to your vehicle covers.
What own damage insurance to vehicle does not cover:
Damages to a third party vehicle (If you want coverage for both - own as well as third party damages then buy comprehensive Car insurance)
Damage caused to a third-party property
Injuries caused to other people in an accident
Normal wear-and-tear of the vehicle
Mechanical and electrical breakdown
A vehicle being used other than in accordance with the limitations as to use. For example, if you use your Private car for commercial purposes
Damage to/by person driving without a valid driving license
Loss or damage caused while riding under the influence of alcohol or any other intoxicating substance
Consequential loss

Third party Insurance
Third-party insurance covers you against damage caused by your vehicle to another person's vehicle or property. Third-party insurance is mandatory under the Motor Vehicle Act, 1988. You can be punished or penalised if you do not have valid third-party cover.

Add-on covers
At LGI, we want to make sure that you can get the best possible car insurance protection for yourself. So, choose an add-on policy for your car insurance such as depreciation cover, roadside assistance and key loss insurance.
What are the documents required to settle an insurance claim?


How do I renew my car insurance policy?


Should I buy third-party or comprehensive car insurance?


Why should I buy my insurance policy online?


Registration Number: 150 | ARN:Advt/2018/March/26 | CIN: U66000MH2010PLC209656
2019 Liberty General Insurance Ltd.
Reg Office: 10th floor, Tower A, Peninsula Business Park, Ganpat Rao Kadam Marg, Lower Parel, Mumbai - 400013
Trade Logo displayed above belongs to Liberty Mutual and used by the Liberty General Insurance Limited under license. For more details on risk factors, terms & conditions please read sales brochure carefully before concluding a sale.