Car Insurance for Honda
Buy new policy
Renew existing LGI policy
Did not find what you were looking for? Request callback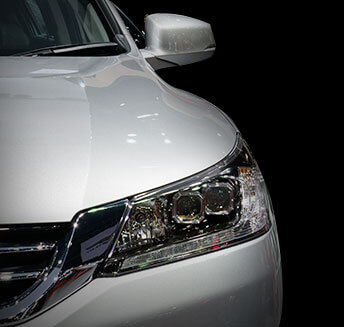 About Honda
Honda is a Japanese automobile manufacturer who is one of the top manufacturers in India. It was established in 1948 and has its headquarters in Tokyo, Japan. Since it came to India, it has become one of the most sought out four-wheeler companies in India, with people buying hatchbacks, sedans and SUVs. With the investment people make when they buy a Honda, it's only natural that they also buy a comprehensive car insurance policy that covers the Honda in case of an unexpected incident.
The popularity of Honda brands such as the City, the Amaze, the Brio, and the Civic, just to name a few has made its buyers think of a comprehensive car insurance for Honda cars that caters to their specific requirements. With Liberty General Insurances car insurance policies, you can see what you require for your car and how it will benefit you in the long run.
Why choose Liberty General Insurance for Honda?
Hassle-free paperwork
91% claim settlement ratio (2018-19)
97+ offices all over India
4,300+ partner garages in India
Top Honda cars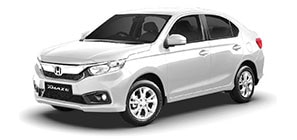 Honda Amaze
The Honda Amaze is powered by a 1498 cc engine in the diesel variant, while the petrol variant comes with a 1199 cc engine. The Amaze offers a mileage ranging from 19.0 to 27.4 kmpl, contingent on driving conditions and engine type. The 5-seater Amaze has a boot space of 420 litres, and a fuel tank capacity of 35 litres.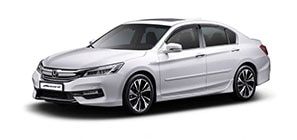 Honda Accord
This luxury sedan, which is available in a fully automatic 5-seater offers a smooth ride in spite of bumpy Indian roads. Available in four colour variants, the petrol car offers a mileage of 18.54 kmpl in city conditions. Power steering, automatic climate control, fog lights, and front air bags are the other features of the stunning Accord.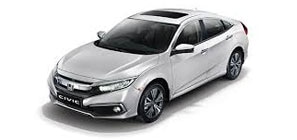 Honda Civic
Powering to life with a 1597cc 1.6-litre i-DTEC diesel engine, the Honda Civic is an impressive sedan that has garnered a lot of popularity since it was launched in India. With a 47 litre tank capacity and an ARAI mileage of 26.8 kmpl, you can go for a long drive and observe the stunning environment through the sunroof.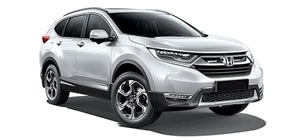 Honda CRV
This 7-seater luxury SUV is an eye-catcher. Fully automatic, the Honda CRV boasts of a 1597cc petrol engine, while the diesel variants have an even more powerful 1997cc engine. The striking exteriors, plush interiors, and sunroof make it a great-looking car. Starting at Rs.28.27 lakhs, it's a good choice for families who like taking trips together.
Key Features

Hassle-free inspection
At Liberty General Insurance, we ensure that you have a seamless experience

Claim Settlement
Enjoy Hassle-free settlement with
Liberty General Insurance

Ease of Endorsement
Incorporate amendments in
your existing policy

Additional Protection Cover
Check our list of add-on policies
for your car

Daily Customer Service
Call us from 8 am to 8 pm,
7 days a week

Cashless Garages
Find the nearest garage through
our garage locator
Types of car insurance
Protect your valuable Honda 4-wheeler with an LGI policy and ensure your peace of mind every time your Honda is taken for a drive.

Own Damage for Vehicle
Buying an own damage insurance policy for a Honda vehicle ensures that in case your car gets into an accident or is stolen, you are compensated for the loss or damages. However, you need to read the policy wordings carefully to check what your own damage insurance policy covers and what it doesn't cover.
What own damage to vehicle insurance does not cover for your car
Damages to a third party vehicle (If you want coverage for both - own as well as third party damages then buy comprehensive Car insurance)
Damage caused to a third-party property
Injuries caused to other people in an accident
Normal wear-and-tear of the vehicle
Mechanical and electrical breakdown
A vehicle being used other than in accordance with the limitations as to use. For example, if you use your Private car for commercial purposes
Damage to/by person driving without a valid driving license
Loss or damage caused while riding under the influence of alcohol or any other intoxicating substance
Consequential loss

Third party Insurance
Mandatory under the Motor Vehicles Act of 1988, the Third-Party policy covers your Honda car in case of any damage to a third-party individual or property caused by your insured Honda. It includes any bodily harm or disability caused to the third-person or property damage.

Add-on covers
Choose one or more add-on covers such as Depreciation cover, engine loss cover, key loss cover to safeguard your Honda from potential financial harm.
What are the two types of car insurance I can get for my Honda car?


How can I buy my Honda car insurance online? Is it safe?


How often do I need to renew my Honda car insurance?


What is No Claim Bonus?


Registration Number: 150 | ARN:Advt/2018/March/26 | CIN: U66000MH2010PLC209656
2019 Liberty General Insurance Ltd.
Reg Office: 10th floor, Tower A, Peninsula Business Park, Ganpat Rao Kadam Marg, Lower Parel, Mumbai - 400013
Trade Logo displayed above belongs to Liberty Mutual and used by the Liberty General Insurance Limited under license. For more details on risk factors, terms & conditions please read sales brochure carefully before concluding a sale.