Car Insurance for Datsun
Buy new policy
Renew existing LGI policy
Did not find what you were looking for? Request callback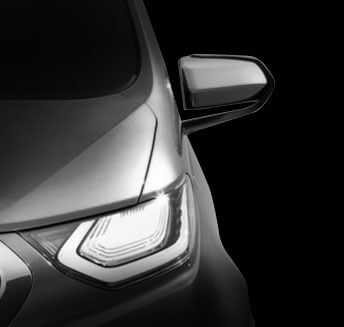 About Datsun
Owned by Nissan, Datsun's legacy began in 1911 in Japan. Popular for its affordable series of hatchback cars, Datsun has a significant presence in America, Europe, and Asia. Datsun's remarkable series includes automatic and manual driving mode cars, and soon will also have an eco-friendlier electric version.
The Datsun brand is known for its durable and attractively designed cars as well as its integrity and trustworthiness. Datsun helps the youth to pursue their dreams, by enabling their social and physical mobility. Datsun truly stands for Dream, Access, Trust.
Datsun first came to India in 2013 and ever since, has been one of the leaders in the affordable car market.
Datsun's competitive ranges and affordable cars has made it one of the most popular car options in India. While purchasing your Datsun, it is also natural that you will want to get a comprehensive car insurance policy that caters to your individual needs and requirements. With Liberty General Insurance, that option isn't far away.
Why choose Liberty General Insurance for Datsun?
Hassle-free paperwork
91% claim settlement ratio (2018-19)
97+ offices all over India
4,300+ partner garages in India
Top Datsun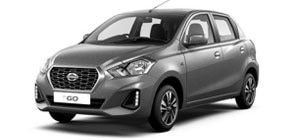 Datsun Go
The Datsun Go is affordable luxury. With its diamond-cut R14 alloy wheels and uniquely-designed headlamps, Datsun Go stands out in the crowd. Every drive is enjoyable with the seamless control of the infotainment system. The automatic car has adequate safety features that will give you your peace of mind while you drive. There are variants available in Go featuring different engines and car colours.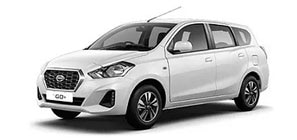 Datsun Go+
A family car for every Indian, the 5- seater Go gets an update with the Go+. There are 2 flexi-seats in addition to the 5 seats so that you don't have to leave anyone behind. Be it on your way to picnics, work, or grocery store, the Datsun Go+ will take you everywhere safely, courtesy of its safety mechanisms and fuel efficiency.
Datsun Redi Go
Available in 4 variants, the Redi Go is a flexible choice for the Indian consumer. The Smart Drive Auto Redi Go offers dual driving mode; the Redi Go 1.0L is powered by 1.0L I-SAT engine technology for advanced performance; the Redi-Go 800CC is made to ensure fuel efficiency.
Key Features

Hassle-free inspection
At Liberty General Insurance, we ensure that you have a seamless experience

Claim Settlement
Enjoy Hassle-free settlement with
Liberty General Insurance

Ease of Endorsement
Incorporate amendments in
your existing policy

Additional Protection Cover
Check our list of add-on policies
for your car

Daily Customer Service
Call us from 8 am to 8 pm,
7 days a week

Cashless Garages
Find the nearest garage through
our garage locator
Types of car insurance
Your efficient Datsun needs an efficient policy. Liberty General Insurance offers three types of car insurance that ensure complete protection for your Datsun.

Own Damage for Vehicle
An Own Damage policy financially protects your car in case of damage due to accidents, thefts, riots, while in transit, natural disasters and similar incidents. The policy covers any costs of repairs or replacements occurring due to such accidents.
What does own damage to car insurance not cover?
Damages to a third party vehicle (If you want coverage for both - own as well as third party damages then buy comprehensive Car insurance)
Damage caused to a third-party property
Injuries caused to other people in an accident
Normal wear-and-tear of the vehicle
Mechanical and electrical breakdown
A vehicle being used other than in accordance with the limitations as to use. For example, if you use your Private car for commercial purposes
Damage to/by person driving without a valid driving license
Loss or damage caused while riding under the influence of alcohol or any other intoxicating substance
Consequential loss

Third party Insurance
Mandated by the Motor Vehicles Act, 1988, this policy covers two entities- third party person who sustains any injury, disability or dies due to accident by the insured vehicle; any property that is lost or damaged by the insured vehicle.

Add-on covers
For a comprehensive car insurance for your Datsun, there are add-ons such as Passenger Assist, Roadside assistance, consumable covers.
What are the documents required to settle a claim?


What is preferable? Only third-party insurance or comprehensive car insurance?


Can I renew my LGI Datsun car insurance online?


What happens to the NCB of my motor car insurance in case I switch my insurer?


Registration Number: 150 | ARN:Advt/2018/March/26 | CIN: U66000MH2010PLC209656
2019 Liberty General Insurance Ltd.
Reg Office: 10th floor, Tower A, Peninsula Business Park, Ganpat Rao Kadam Marg, Lower Parel, Mumbai - 400013
Trade Logo displayed above belongs to Liberty Mutual and used by the Liberty General Insurance Limited under license. For more details on risk factors, terms & conditions please read sales brochure carefully before concluding a sale.