Car Insurance in Lucknow
Buy new policy
Renew existing LGI policy
Did not find what you were looking for? Request callback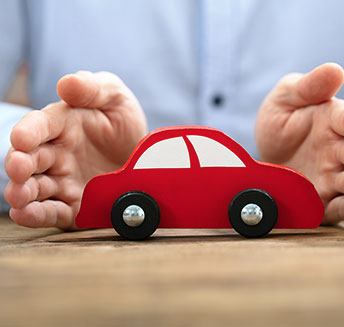 About Car Insurance in Lucknow
According to a 2015 survey, Lucknow, the capital of Uttar Pradesh, is the second happiest city in India after Chandigarh. With a unique blend of the comforts of a small town and the advantages of a big city, Lucknow is famous for its "tehzeeb" and "mehman nawazi", or the courteous culture of the erstwhile Nawabs who once ruled the state. It is also known for its Chikan, or intricate embroidery work on garments, and its exquisite Awadhi cuisine like tundey kebabs. Apart from Mughal and Awadhi forts and palaces, the Lucknow Zoo, established in 1921, is one of the oldest in the country, while the Uttar Pradesh State Museum in the city's center has artefacts dating back to the 3rd century.
Vehicle owners in Lucknow have various car insurance policies to choose from, including Liberty General Insurance's bouquet of policies tailored to suit every need and budget. Several factors need to be considered before selecting a car insurance policy in Lucknow. While the law stipulates that a third party insurance policy is a must for any car, it is important to keep in mind that such a policy only covers damage to a third party, and not your vehicle or its driver and passengers.
You can also find a list of Liberty General Insurance-partnered garages at our garage locator
Why choose Liberty General Insurance in Lucknow?
Hassle-free paperwork
91% claim settlement ratio (2018-19)
97+ offices all over India
4,300+ partner garages in India
Key Features

Hassle-free inspection
Our inspection process means you don't have to endure any hassles

Claim Settlement
Enjoy Hassle-free settlement with
Liberty General Insurance

Ease of Endorsement
Incorporate amendments in
your existing policy

Additional Protection Cover
Check our list of add-on policies
for your car

Daily Customer Service
Call us from 8 am to 8 pm,
7 days a week

Cashless Garages
Find the nearest garage through
our garage locator
Types of car insurance policies
Driving without a Third Party or Liability Only insurance policy is a punishable offence under the Motor Vehicles Act of 1988. This policy, however, only covers loss or damage suffered by a third party in case of an accident arising out of the use of the insured vehicle. Remember that it does not cover any loss or damage to the insured vehicle or to the insured.

Third Party Insurance
The Motor Vehicle Act of 1988 has deemed it mandatory to own third-party insurance. Driving without it is a punishable offence under the act. However, this policy only applies to third party damage, and does not cover damage to your own vehicle.

Comprehensive Insurance
As the name suggests, this is an all-inclusive policy which offers complete coverage for loss or damage to the third party as well as to you in case of theft or an accident.

Own Damage (OD) Cover
This policy covers damage caused by fire, explosion, lightning, burglary or housebreaking or theft, riots and strikes, earthquakes (fire and shock damage), typhoons or floods, riots and malicious acts, terror activity, etc.
What Own Damage Insurance does not cover for your car?
Damages to a third party vehicle (If you want coverage for both - own as well as third party damages then buy comprehensive Car insurance)
Damage caused to a third-party property
Injuries caused to other people in an accident
Normal wear-and-tear of the vehicle
Mechanical and electrical breakdown
A vehicle being used other than in accordance with the limitations as to use. For example, if you use your Private car for commercial purposes.
Damage to/by person driving without a valid driving license
Loss or damage caused while riding under the influence of alcohol or any other intoxicating substance
Consequential loss

Add-on covers
Liberty General Insurance also offers various add-on covers which include depreciation cover, passenger assist, consumable cover, engine safe cover, Gap value cover, key loss cover, and roadside assistance cover.
How do I renew my car insurance policy for a car in Lucknow?


Should I buy third-party or comprehensive car insurance?


Why purchase car insurance online?


What are add-on covers?


Registration Number: 150 | ARN:Advt/2018/March/26 | CIN: U66000MH2010PLC209656
2019 Liberty General Insurance Ltd.
Reg Office: 10th floor, Tower A, Peninsula Business Park, Ganpat Rao Kadam Marg, Lower Parel, Mumbai - 400013
Trade Logo displayed above belongs to Liberty Mutual and used by the Liberty General Insurance Limited under license. For more details on risk factors, terms & conditions please read sales brochure carefully before concluding a sale.